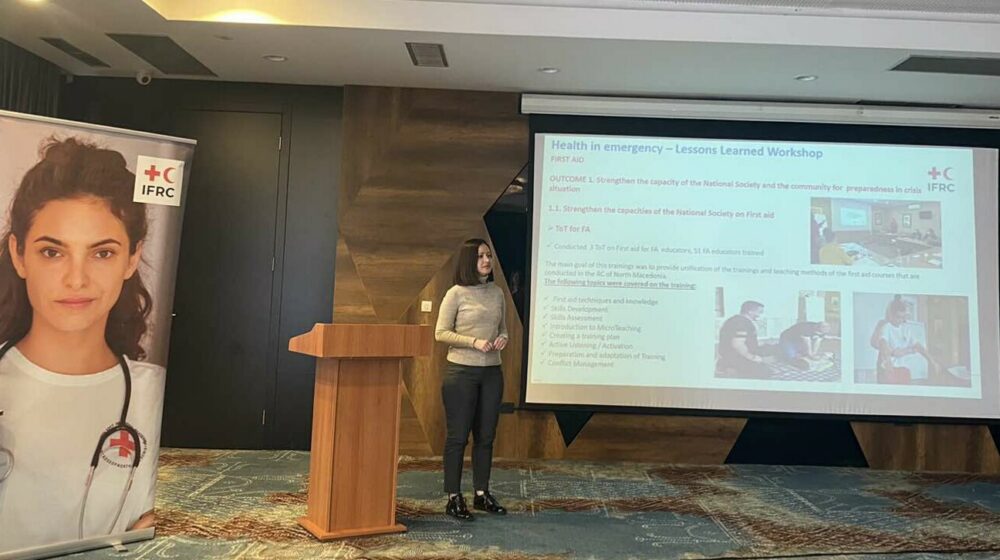 March 23, 2023
Workshop on strengthening local capacities for effective preparedness, response and health care in emergency situations in Southeast Europe
In the period from March 16 to 17, 2023, a workshop was held in Sarajevo, Bosnia and Herzegovina, aimed at strengthening local capacities for effective preparedness, response and health care in emergency situations in Southeast Europe. The workshop was conducted within the project "Health Care in Emergency Situations", financed by USAID and supported by the International Federation of Red Cross and Red Crescent Societies.
The workshop was attended by representatives from the Red Cross of RNM, Red Cross of Serbia, Red Cross of Montenegro, Albanian Red Cross and Red Cross of Bosnia and Herzegovina.
The main objective of the workshop was to strengthen the capacities of the National Societies in the following areas: health care preparedness in emergencies, mental health and PFA in emergencies, risk communication and community involvement in emergencies, planning, monitoring, evaluation and reporting.
< go back