September 6, 2018
Workshop on protection and self-protection in cases of catastrophes
The Macedonian Red Cross in cooperation with the local branches of Centar and the Youth Club has organized a workshop on the protection and self-protection in cases of catastrophes, designed for the kids of the kinder garden Rade Jovcevski Korcagin – the Pinokio object in the municipality of Centar.
During the training, lessons for protection in cases of earthquakes, evacuation, the meaning of first aid and promotion of sanitation were given, all through interactive exercises, stories and friendships.
The activities were part of the project: Reducing the risks of catastrophes in educational institutions (kinder gardens and middle schools) in Kumanovo, Gevgelija and Skopje supported by the UNICEF.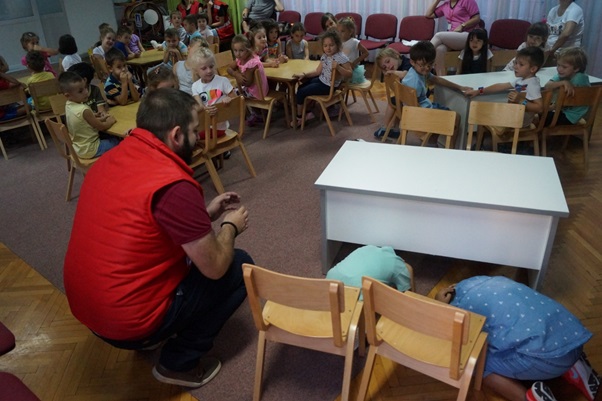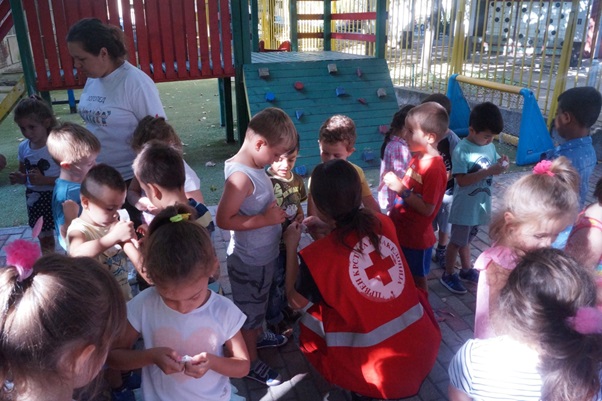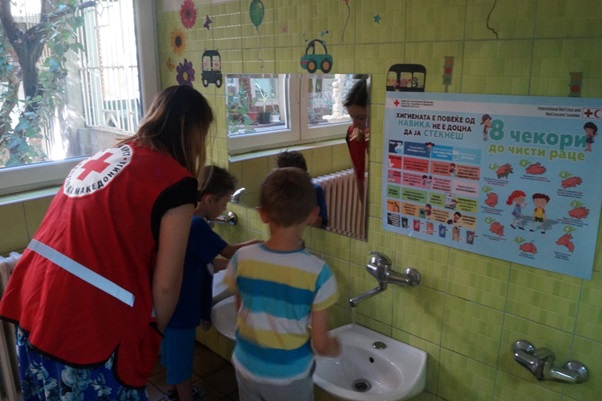 < go back