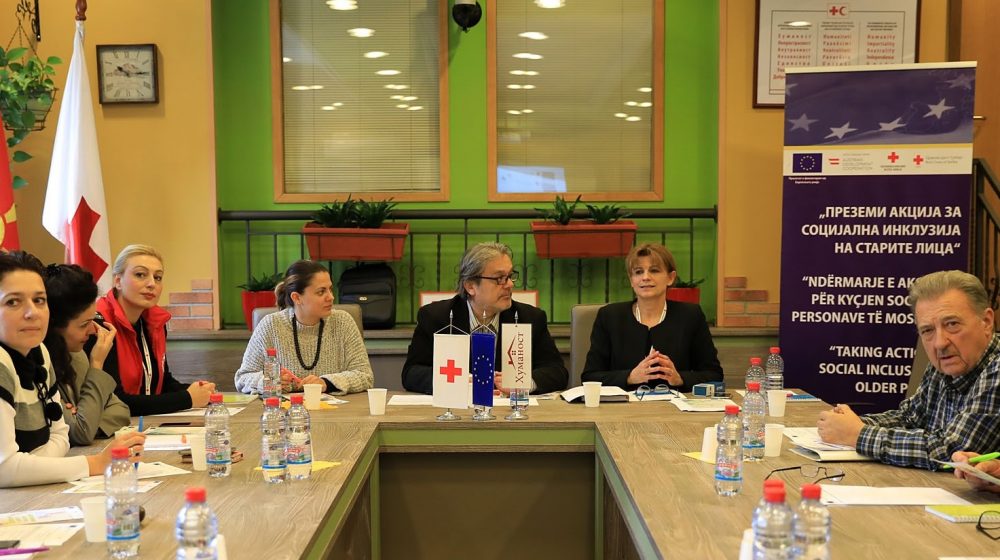 November 22, 2018
Workshop with representatives of the media
The Macedonian Red Cross  and Humanost on November 19, 2018 in the premises of Macedonian Red Cross  organized a Workshop with representatives of the media in order to familiarize them with topics of importance for the elderly, topics covered by the members of the Inclusion Network, in the  frameworks of the regional project " activities for social inclusion of the elderly", supported by the European Union, and financially supported by the Austrian Red Cross and the Austrian Development Agency.
The workshop was attended by representatives of the media, members of the Inclusion network, citizens' associations, grant recipients for the implementation of small projects for social inclusion of the elderly, as well as representatives of government institutions that provide support to the network.
During the  workshop also were shared the results of the Research on the topic: "Need to open services for social and health services for the elderly".
< go back