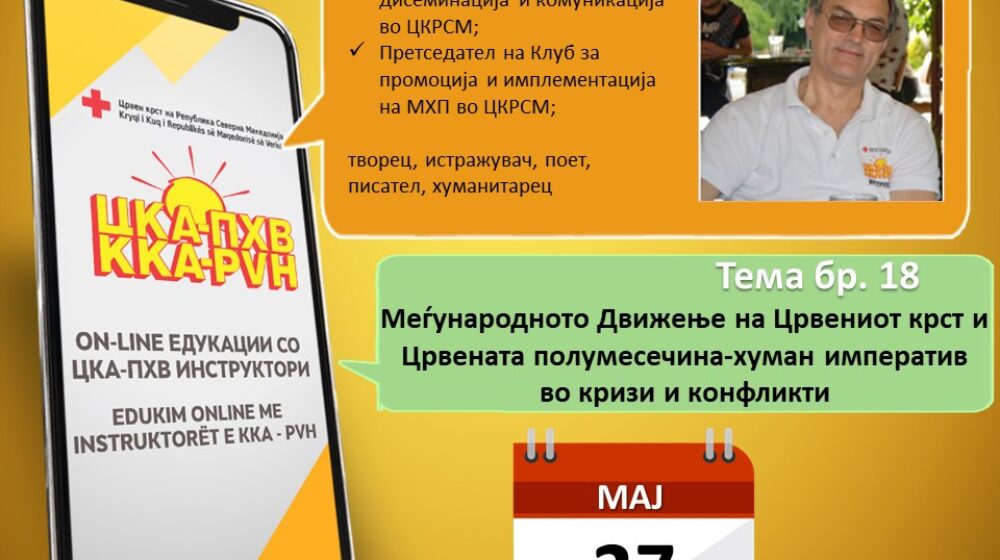 We are already prepared for this Thursday, the eighteenth workshop, on May 27th at 20.00. We invite you to be with us this time as well. Invite your friends to attend this especially important workshop.
This week's topic:
 International Red Cross and Red Crescent Movement – humanitarian imperative in crises and conflicts with Ljupco Milkovski
Follow us and learn things that you don't know about the Red Cross but you would like to know, especially about the activities it carries out in times of conflict.
The introductory speech of this workshop will be given by Valentina Krstevska
we expect you
#phv2021 #osumnaesetarabotilnica #18CKAPHV #crvenkrst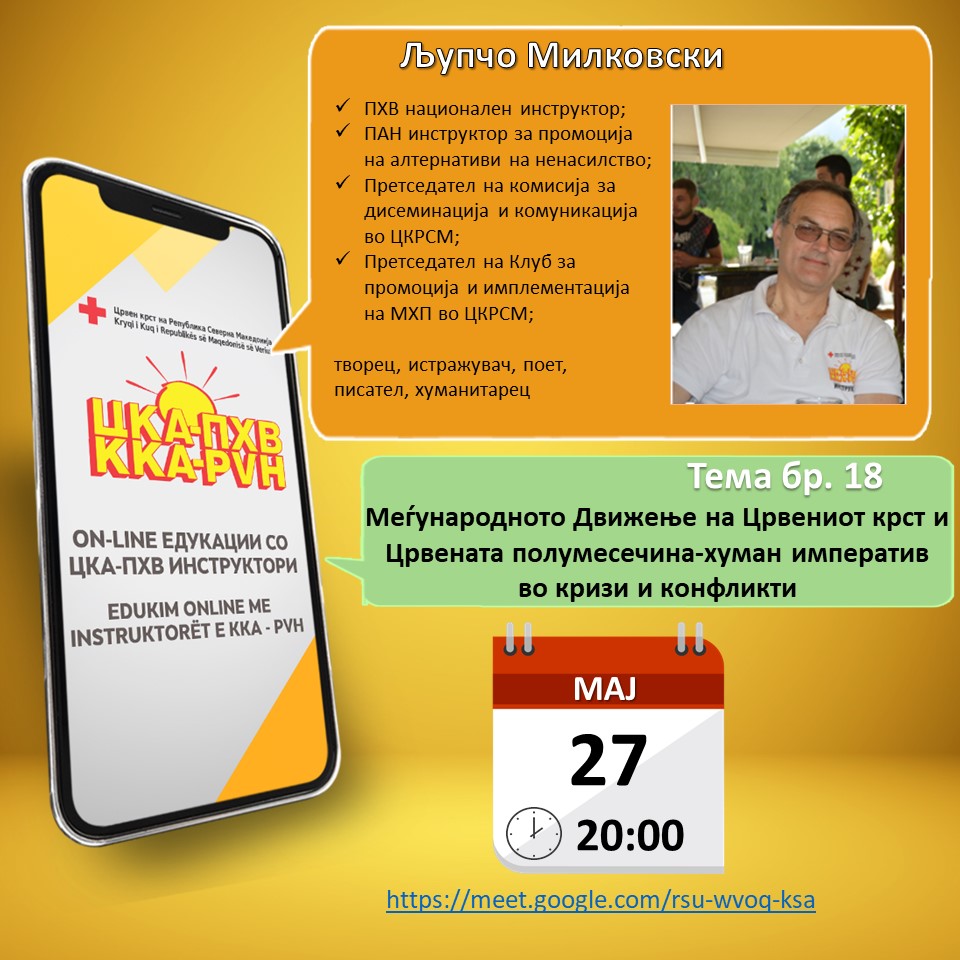 < go back