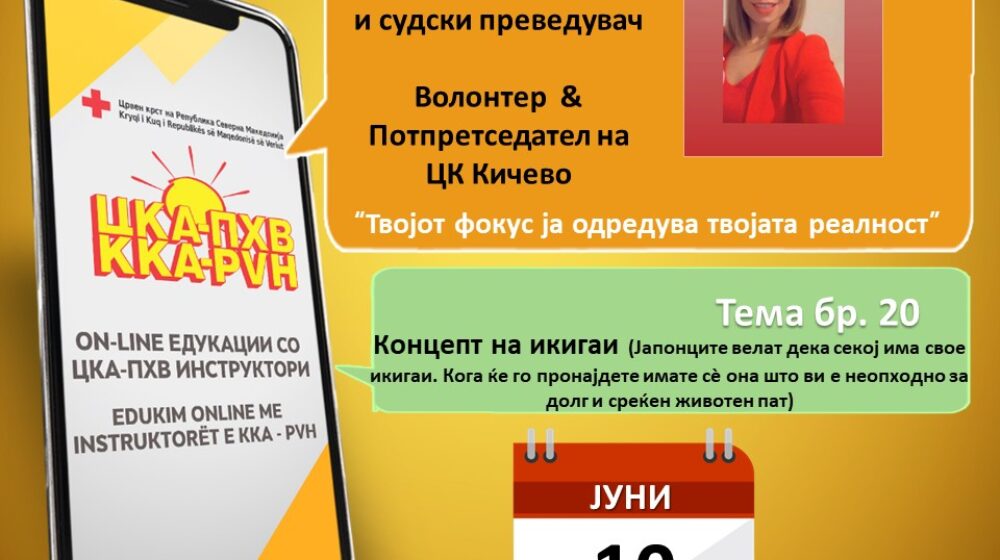 And we are all prepared for this Thursday, the twentieth workshop, June 10 at 20.00. We invite you to be with us this time as well. Invite your friends to attend this particularly INTERESTING workshop.
This week's topic:
 Ikigai concept with Valentina Spiridonoska
 Listen and learn what you did not know about ikigai. The Japanese say that everyone has their own ikigai. When you find it, you have everything you need for a long and happy life.
Do not miss the opportunity to get the formula for a happy life
The introductory speech of this workshop will be given by Albana Rijani from Kichevo
We expect you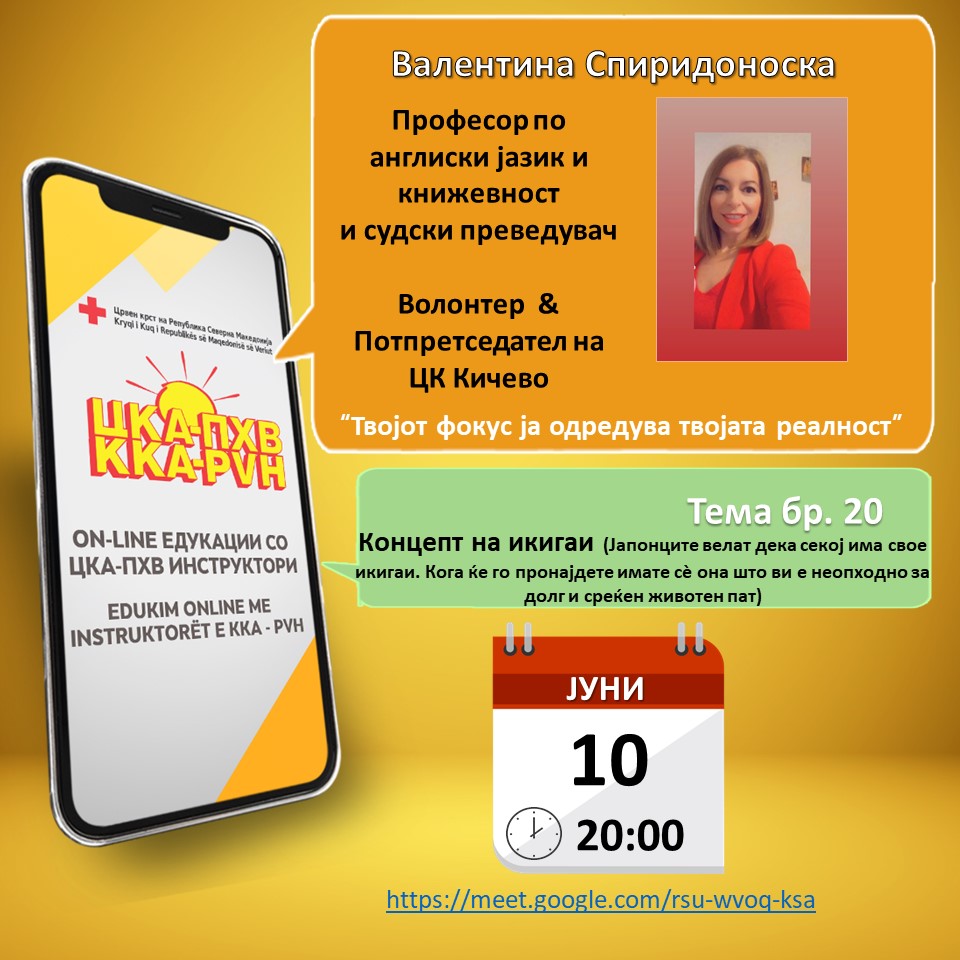 < go back