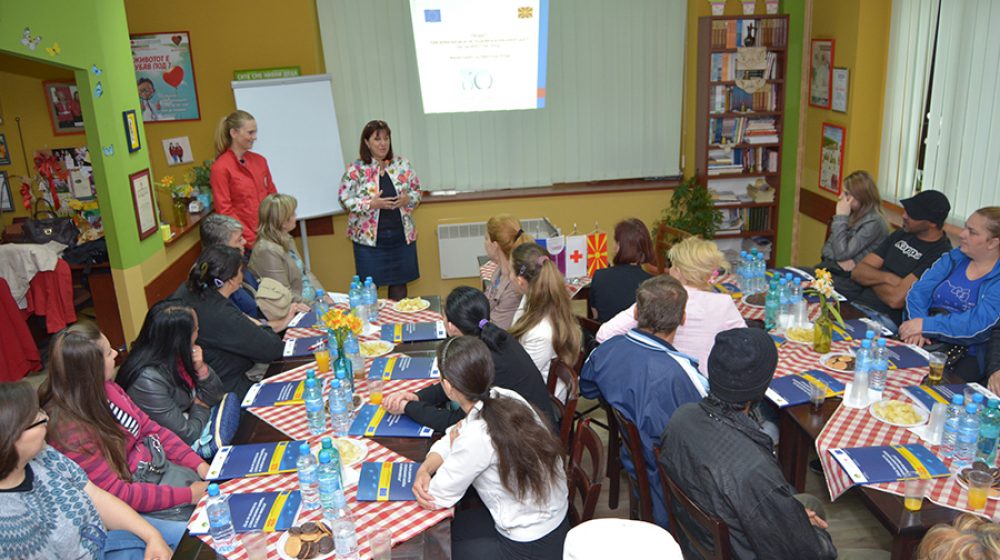 May 27, 2016
40 BENEFICIARIES SELECTED WITHIN THE PROJECT "TAKE ACTION FOR BETTER COMPETITEVNES ON THE LABOR MARKET"
In order to strengthen the social inclusion of the persons at risk on the labor market, Macedonian Red Cross in partnership with Skopje Craft Chamber and funded by EU, within the Operational Programme for Human Resources Development 2007-2013 (IPA Component IV) is implementing the project "Take action for better competitiveness on the labor market".
During the March and April the teams of social workers and psychologist were implementing activities for identification and selection of the project beneficiaries. They contacted 210 persons at risk, from which with 78 persons were conducted questionnaires. This questionnaires were analyzed and on that base were selected 40 project beneficiaries who will attend trainings for personal development and crafts which will enable their employment.
For selected 40 beneficiaries on 12th of March at the City Red Cross of Skopje, the meeting was organized for introducing the purpose and the project activities. Also, at this meeting were invited persons who presented their positive experience and their stories about the perseverance and motivation for established goals. This meeting resulted with useful questions and discussions and it took place in a positive and motivating atmosphere.
< go back