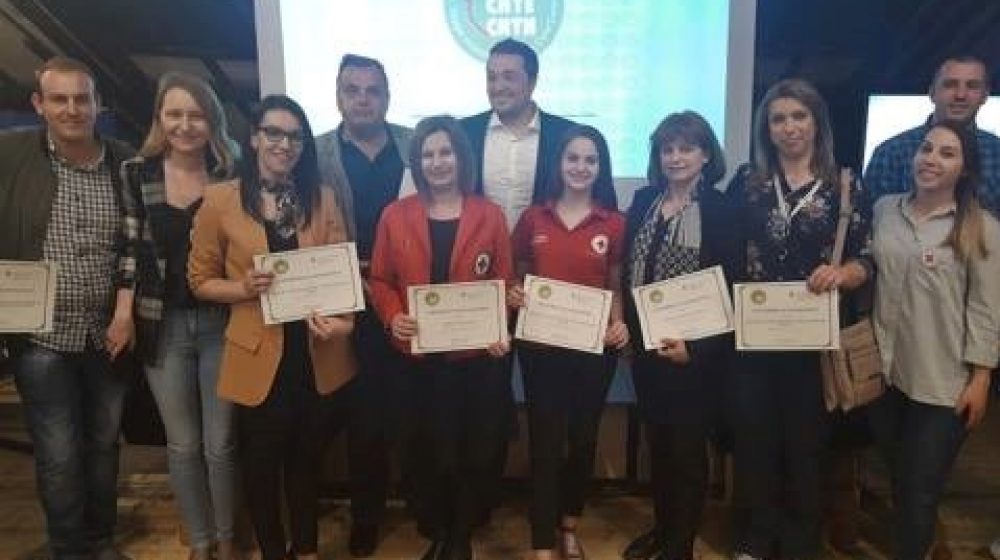 March 21, 2019
Acknowledgment from "Site Siti" for the Red Cross
At the event that took place on 19 March 2019, organized by "Ajde Makedonija", certificates of appreciation were awarded to Macedonian Red Cross, the City Red Cross of Skopje and the Red Cross branches of Bitola, Kumanovo, Prilep, Strumica, Radovis, Gevgelija , Gostivar and Kocani and Vinica for participation and provided support in the activities of "Site City (nobody hungry)" Network for saving food and donating it to socially disadvantaged citizens.
In the past year, the Red Cross participated in the campaign "Feed 10.000 people", in ten cities in Macedonia, by providing food for several thousands of citizens in the country. Since April last year, the members of the network "Site City", managed to save 66,524 kg. food or 221,746 portions.
This year, the "Ajde Makedonija" Association in partnership with the Macedonian Red Cross will present a model of a national system that will utilize market outlets in order to provide nutritious meals for larger and different categories of vulnerable population. The system solution will be based on the necessary legislative changes, market analysis, transport needs, marketing support, as well as the promotion of the "Site City" web site for the management of donated food, which already functions through the City Red Cross of Skopje and several civil society organizations.
< go back