October 18, 2019
CALL For hiring a person for work with youth
WE ARE EXPANDING OUR TEAM!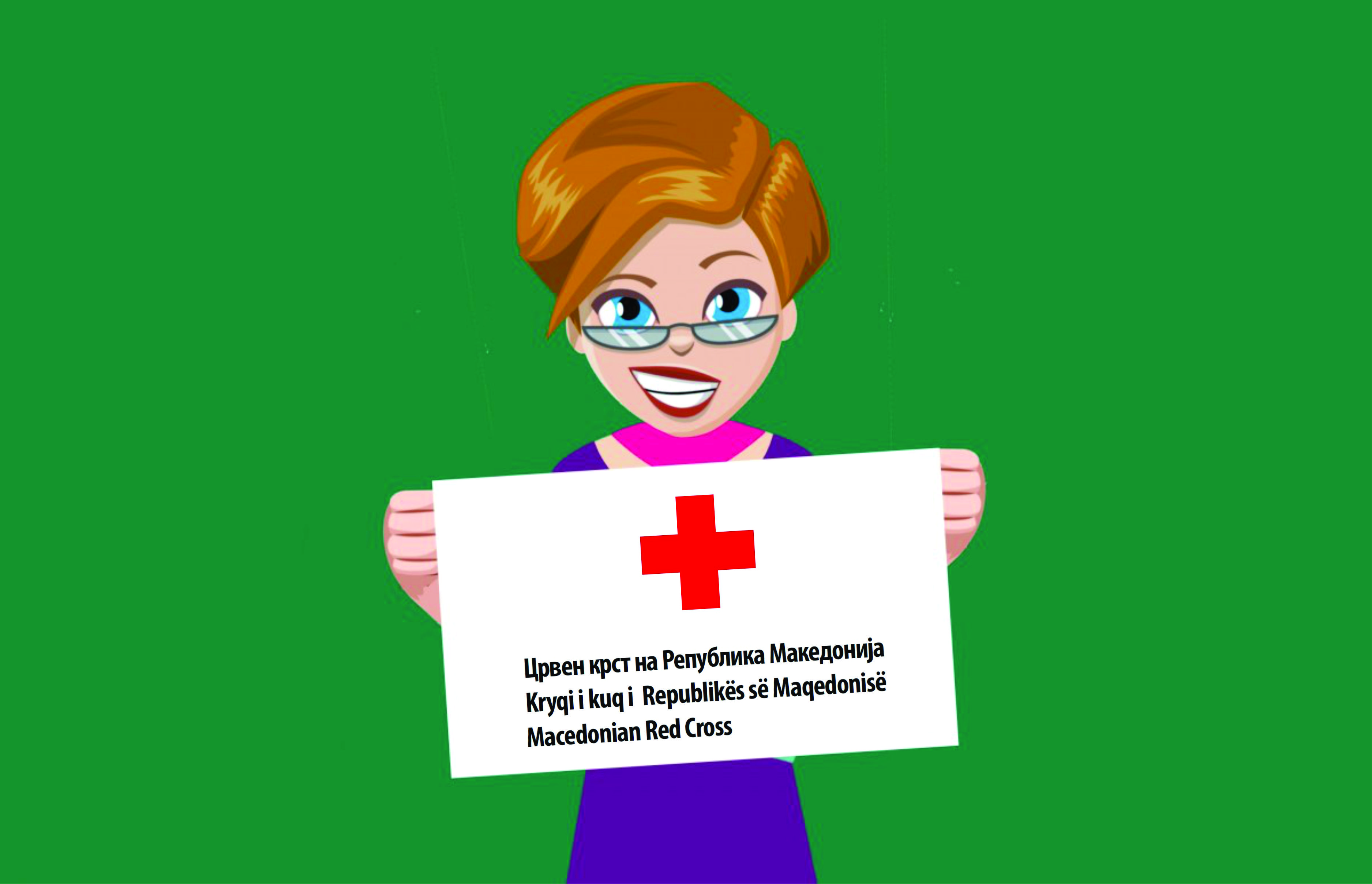 Want to work with young people? For young people? Want to make a difference in our society? Take advantage of the opportunities we offer and become part of our successful team.
Keep reading if you feel you are ready for communicative and creative work.
The Red Cross of the Republic of North Macedonia is a humanitarian organization working to prevent and mitigate human suffering, protect life and health, promote social well-being, ensure respect and dignity for the human being, and especially in case of accidents and disasters, promote the international humanitarian law and human values, encourage voluntary engagement and a constant willingness to provide assistance, as well as a universal sense of solidarity and humanity.
The office of the Red Cross of the Republic of North Macedonia has a staff of 25 employees working to provide support, coordination and monitoring of the work of the Red Cross branches. Due to the increased volume of activities of the Red Cross and Red Cross youth clubs, as well as the introduction of ongoing youth-implemented programs, we are expanding our program and project team and we are launching a call for hiring a young individual to work with the youth:
Duration of the employment: 20 hours a week for a period of 6 months.
Location: Red Cross of the Republic of North Macedonia
Address: Blvd. Kocho Racin No.13, Skopje
Required Qualifications:
Work experience with youth: knowledge of the work of the Laws and Acts that regulate the youth work and volunteering in the Republic of North Macedonia, knowledge of the work of the civil sector in the youth field, experience of working on youth projects
Active knowledge of English
Higher education in Social Sciences (optional)
Category B Driving License (will be considered an advantage)
Knowledge of working with MS Office (Word, Excel, Powerpoint), internet and email applications
Other required professional qualifications, abilities and skills:
A communicative and positive person
Organizational and analytical skills
Ability to present and to adapt to the working conditions
Team worker
Motivated for work
Innovative and creative
Goal:
Coordination and development of the activities of the youth of the Red Cross of the Republic of North Macedonia
Work Duties:
Coordination and monitoring of the work of the Red Cross school clubs
Follow up peer education at Red Cross youth clubs
Participation in preparation of project proposals for youth work
Participation in organizing Red Cross youth events
Support in the work of the Red Cross Youth Coordination Body of the Red Cross of the Republic of Macedonia
Organizing and participating in training for capacity building of young volunteers
Attending and participating in youth events and meetings organized by governmental, non-governmental and other youth organizations
Monitoring the activities of youth from other National Societies and initiating cooperation.
Participation in technical support and execution of administrative tasks in the Sector for Policy Making, Youth, Human Resources and Monitoring and Evaluation
Participation in trainings, seminars and conferences at local, regional and international level;
Other youth tasks in coordination with the responsible person for Development, Cooperation and Work with Youth.
Net salary: from 12,000.00 denars
Possibility of extension of the contract
Opportunity for career advancement and additional benefits.
Opportunity for additional engagement in project work.
Instructions on how to apply:
Send your short resume and motivation letter (WHY to call you for an interview) at: [email protected] and [email protected]. Selected candidates will be interviewed within 10 days.
The call lasts until 25.10.2019 until 15:00.
We expect you.
< go back