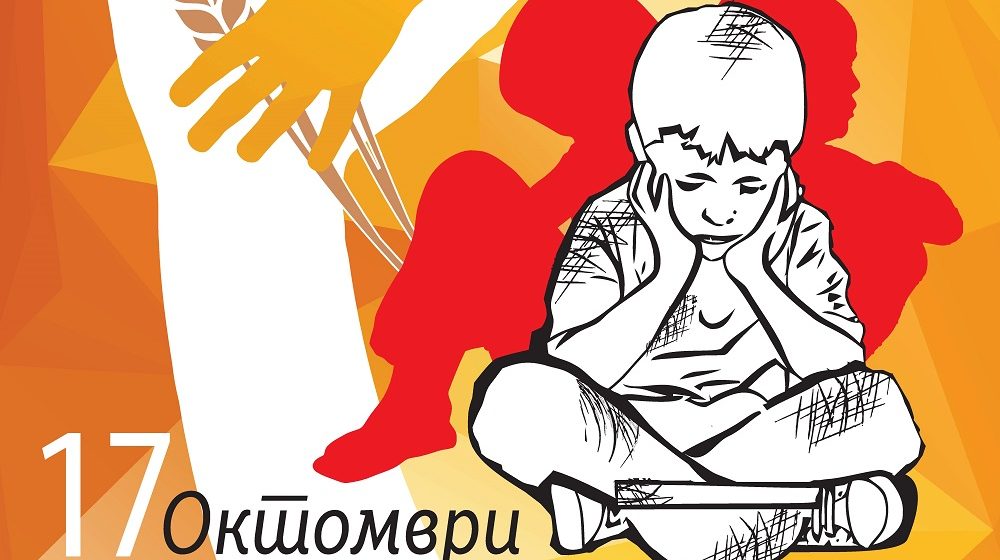 October 17, 2017
Campaign of the Macedonian Red Cross – "Think of us"
One in eight of the world's population lives in extreme famines and poverty. People suffer more from hunger than AIDS, malaria and tuberculosis together. Chronic dysfunction is not only due to lack of food. Contrary to popular belief, the causes of chronic hunger are not limited to war and natural disasters. In fact, hunger is often a quiet, invisible symptom of poverty, and is exacerbated by a multitude of socioeconomic causes. It occurs when people do not have the opportunity to earn enough, to get educated, to meet basic health needs and to be involved in decisions that affect the community.
The World Hunger Day is celebrated to raise people's awareness of the problem of hunger, as well as the achievements of millions of people who have already overcome the hunger problem and meet basic needs. The World Day aims to inspire people in developed and developing countries to demonstrate their solidarity and support in order to enable many more people to overcome the problem of hunger and poverty and to become independent.
In Macedonia in 2015, according to the State Statistical Office, the rate of poor people was 21.5 percent. This year, 445,000 citizens lived below the poverty threshold. The highest rate of poverty is among the youngest, that is, children up to 17 years of age, and it was 28.6 percent, and the lowest in the elderly, that is, the older age of 65, which was 14.5 percent. 39.7 per cent of the unemployed, 8.9 per cent of employees and 7.3 per cent of pensioners live in poverty.
The Macedonian Red Cross is participating in the celebration of the 17th of October – the World Day against Poverty and Hunger by organizing a campaign under the motto "Think of Us", which will be implemented through the Red Cross Branches and the City Red Cross Skopje.
Within the campaign, humanitarian actions are organized to provide donations in cash and food in cooperation with educational institutions, chambers of commerce in Macedonia, companies and citizens in the period from 17 to 23 October 2017. Donated funds from humanitarian actions will be intended to provide food to help the vulnerable population.
Donations can be paid to the account of the Solidarity Fund of the Macedonian Red Cross 300000001327966 Tax number: 4030984271620 AD Komercijalna Banka Skopje, as well as 100 denars through the mobile phone numbers: 070/075/077 143 400.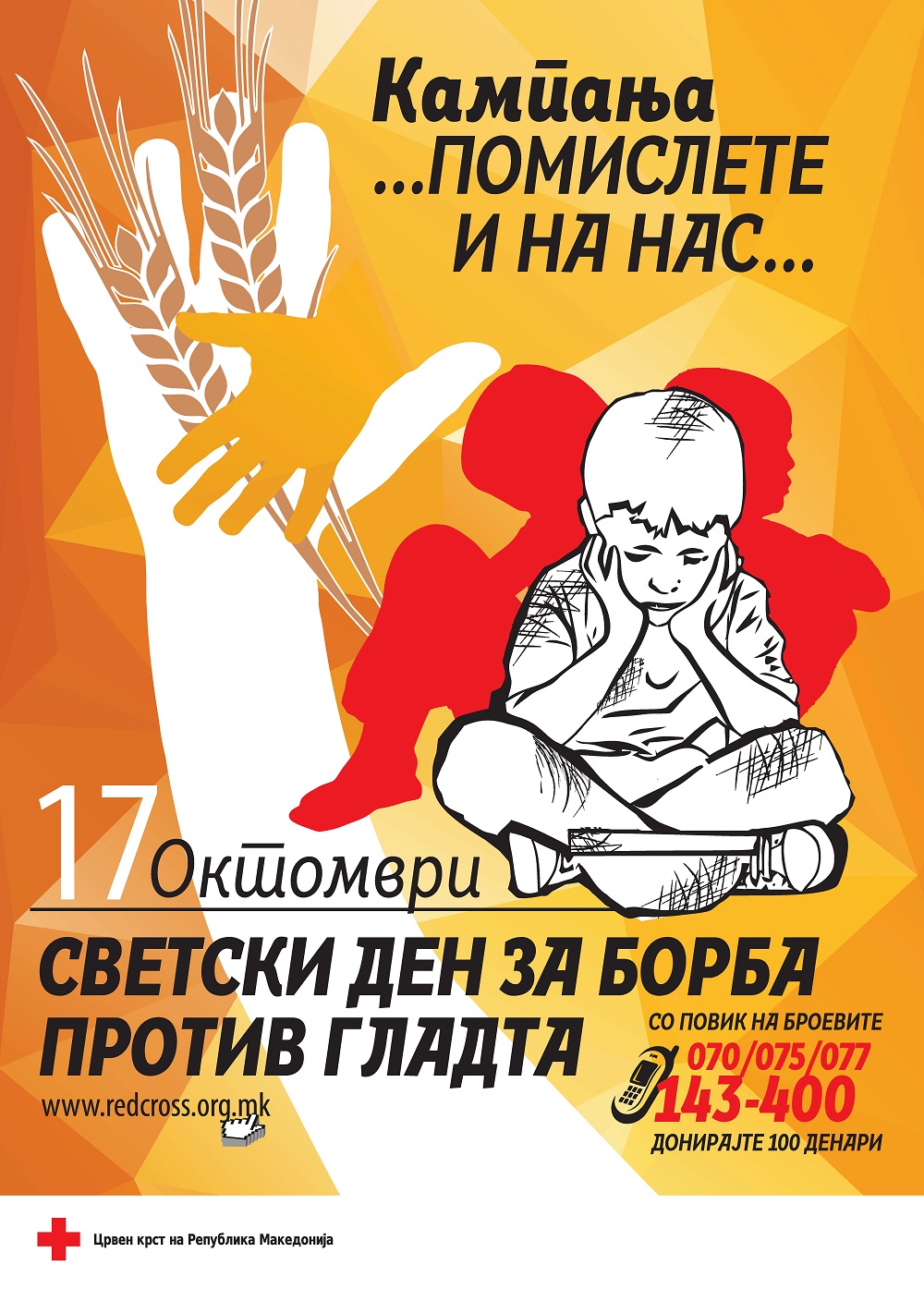 < go back