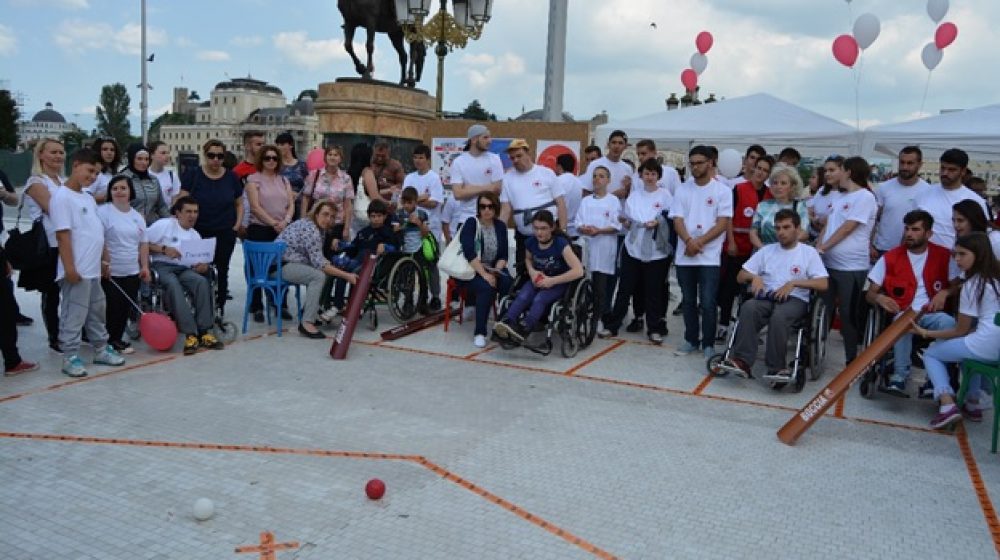 May 8, 2018
Celebration of 8th of May – World Red Cross and Red Crescent Day
On May 8, World Red Cross and the Red Crescent Day, we celebrate the strength and power of our global network, as well as the contribution of our staff and about 14 million volunteers worldwide through the motto "Everywhere for Everyone".
The central event was marked in Skopje's city square, and as part of the many activities that took place, was also the Paralympic game "Bochia" designed especially for people with special needs. In the games, we included participants from the Day Care Centers for Disabled People from Skopje, Veles, Kavadarci, Debar, Delchevo, Kicevo, Gostivar and Prilep, and the main purpose was to promote equal opportunities and raising public awareness for people with special needs. Volunteers from the Red Cross of the city of Skopje and the Red Cross branches on the territory of the city of Skopje also attended the event.
In the Paralympic games, an estimated number of students from 10 secondary schools on the territory of the city of Skopje actively participated in the event. These schools are currently implementing the project "School Clubs for education and prevention of the Red Cross". With their assistance and support to people with disabilities, the high school students and their professors greatly contributed to make the realization of the Paralympic games even easier.
The President of the Red Cross of the Republic of Macedonia, Mr. Romel Velev and the Director General of the Macedonian Post, Mr. Fadis Rexhepi addressed the public with their speeches and launched the new postage stamp in honor of the World Red Cross and Red Crescent Day.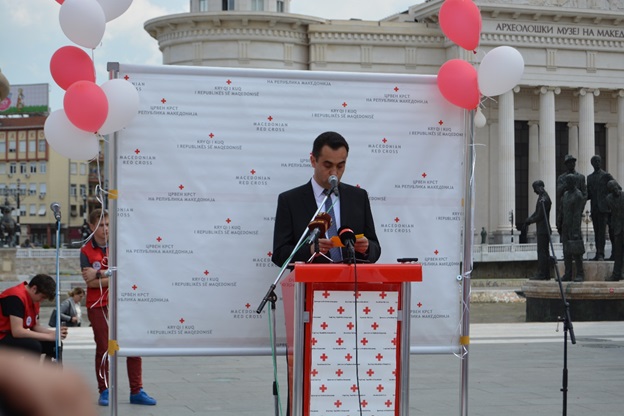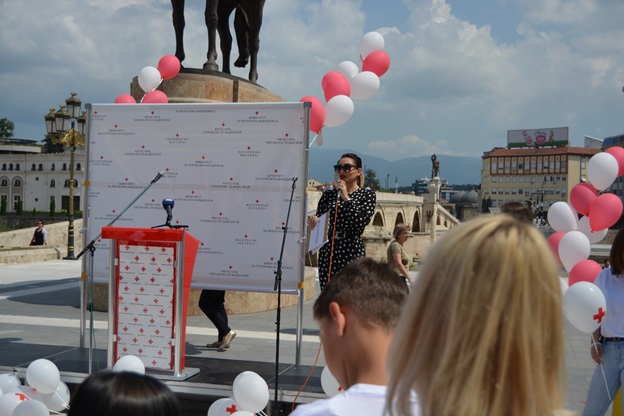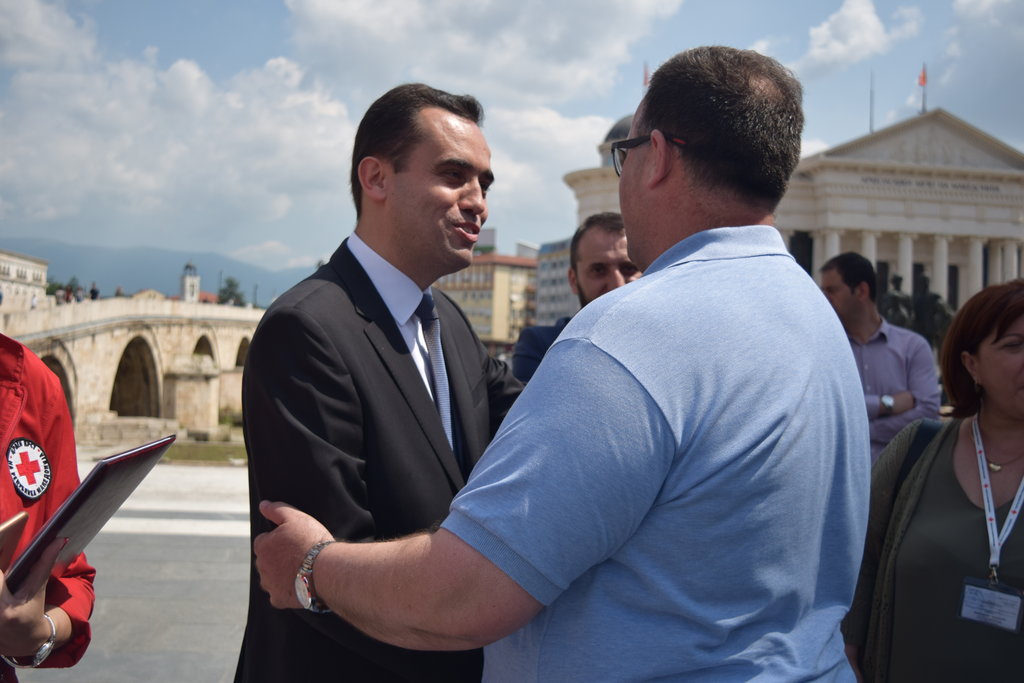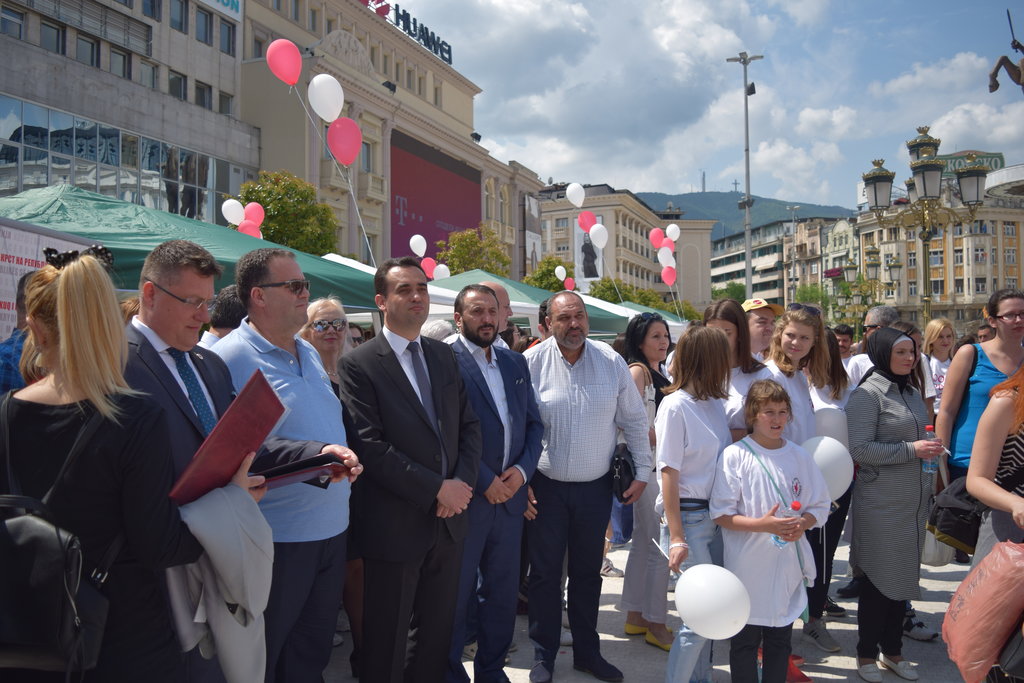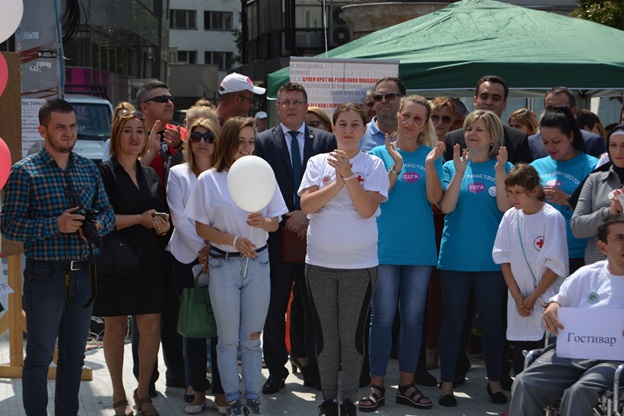 < go back