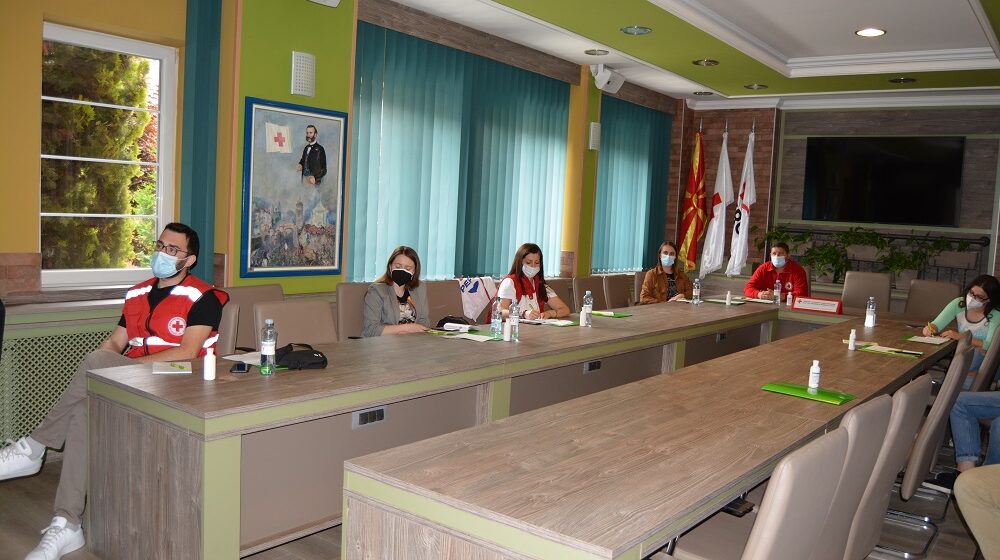 June 1, 2021
Conducted a course for first aid lecturers and demonstrators for candidates for drivers
The Red Cross of the Republic of North Macedonia as an organization has many years of experience and tradition in the field of education of the population on the importance of proper and timely provision of first aid in case of accidents, including traffic accidents, which helps reduce injuries and increase chances for survival.
On 29-30.05.2021, RCRNM held the fourth course in 2021 for demonstrators and lecturers for first aid courses for motor vehicle drivers. The training was conducted in the Great Hall of the Red Cross of the RNM, in full compliance with the protection measures against COVID-19 prescribed by the Government of the RSM.
All attendees were provided with protective masks and hand sanitizers and before the start of the training the body temperature of the attendees was measured and a mandatory completion of an epidemiological survey form.
Four lecturers and four demonstrators for first aid courses for candidates for motor vehicle drivers were trained.
With these trainings, the Red Cross of RNM aims to create new qualified lecturers and demonstrators who will properly and appropriately transfer their knowledge in the field of first aid to candidates for motor vehicle drivers.
< go back