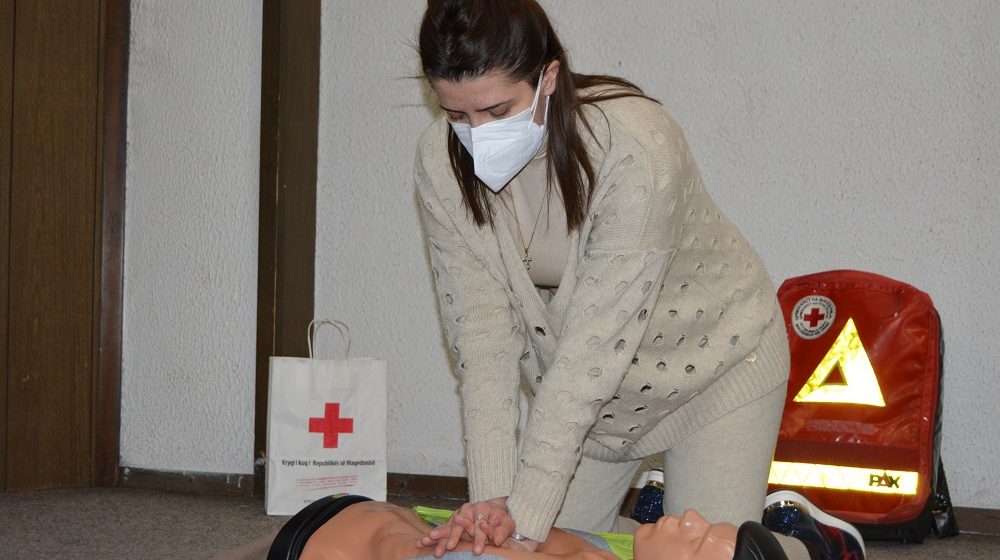 April 1, 2021
Conducted course for first aid lecturers and demonstrators for candidates for drivers
On March 27-28, 2021 the Red Cross of the Republic of North Macedonia held the third course in 2021 for first aid demonstrators and lecturers for courses for candidates for motor vehicle drivers.
The training was conducted in the premises of DHO Dare Dzambaz – Skopje, in strictly controlled conditions in accordance with the protocol for conducting trainings and courses prescribed by the Government of RNM. All participants were provided with protective masks and hand sanitizers and before the start of the training the body temperature of the participants was measured and a mandatory completion of an epidemiological survey form.
The training was attended by a total of 24 candidates from 9 Red Cross branches (Red Cross Branch Kriva Palanka, Red Cross Branch Negotino, Red Cross Branch Shtip, Red Cross Branch Sveti Nikole, Red Cross Branch Debar, Red Cross Branch Kichevo, Red Cross Branch Tetovo, Red Cross Branch Gostivar and the City Red Cross of Skopje of which 15 candidates for lecturers and 9 candidates for demonstrators.
With these trainings, the Red Cross of RNM aims to create new resources of quality lecturers and demonstrators who will properly and appropriately transfer their knowledge in the field of first aid to candidates for motor vehicle drivers.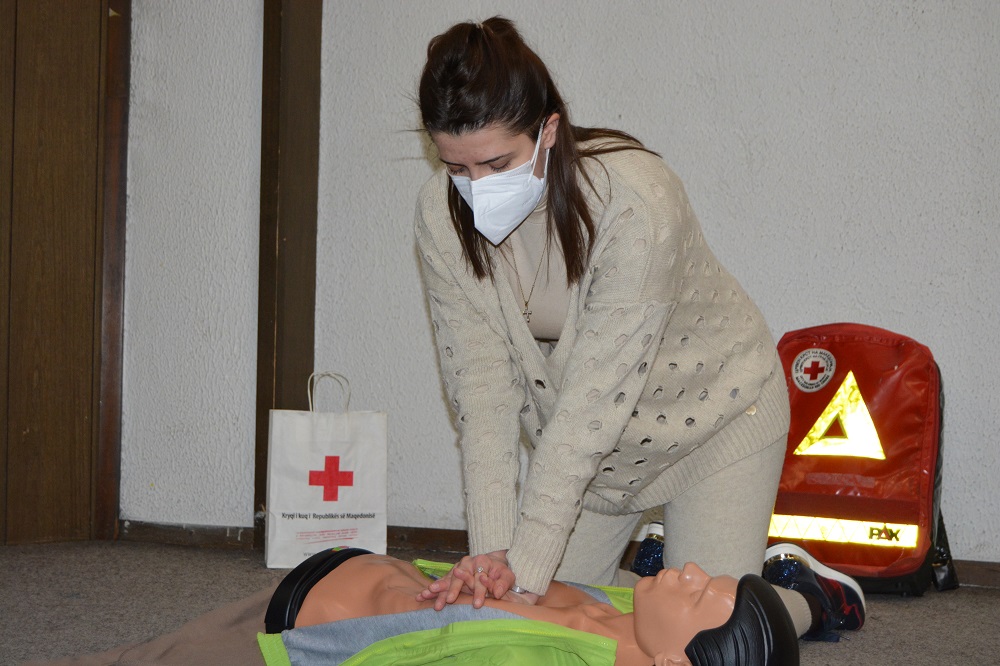 < go back