April 20, 2017
"Your contribution – significant help "
Macedonian Red Cross under the moto "Your contribution – significant help" in the period 17-23 of April with adequate activities has marked the traditional "Week of solidarity". In the frames of the week, the Red Cross has organized a Collection action in order to inspire the sense of humanity, mutual solidarity among citizens, especially among youth for mutual support as well as to provide adequate help for most vulnerable categories of population. In the activity there can be donated food, clothes, shoes, hygiene parcels etc. which can be delivered at the Red Cross Branches.
Citizens and companies can donate money:
– By calling on the mobile phone number – a donation of 100.00 denars: 070/075/077 143 400
– By payment of donations to the account of the Solidarity Fund of the Macedonian Red Cross: 300000001327966 Komercijalna Banka AD, tax number 4030984271620
During this week there will also be organized the action ,, from house to house ,, in which volunteers of the Red Cross will carry out visits to people in peoples homes that can donate according to their desire and opportunity.
The collected funds from the campaign will be used for providing food aid to families exposed to social risks.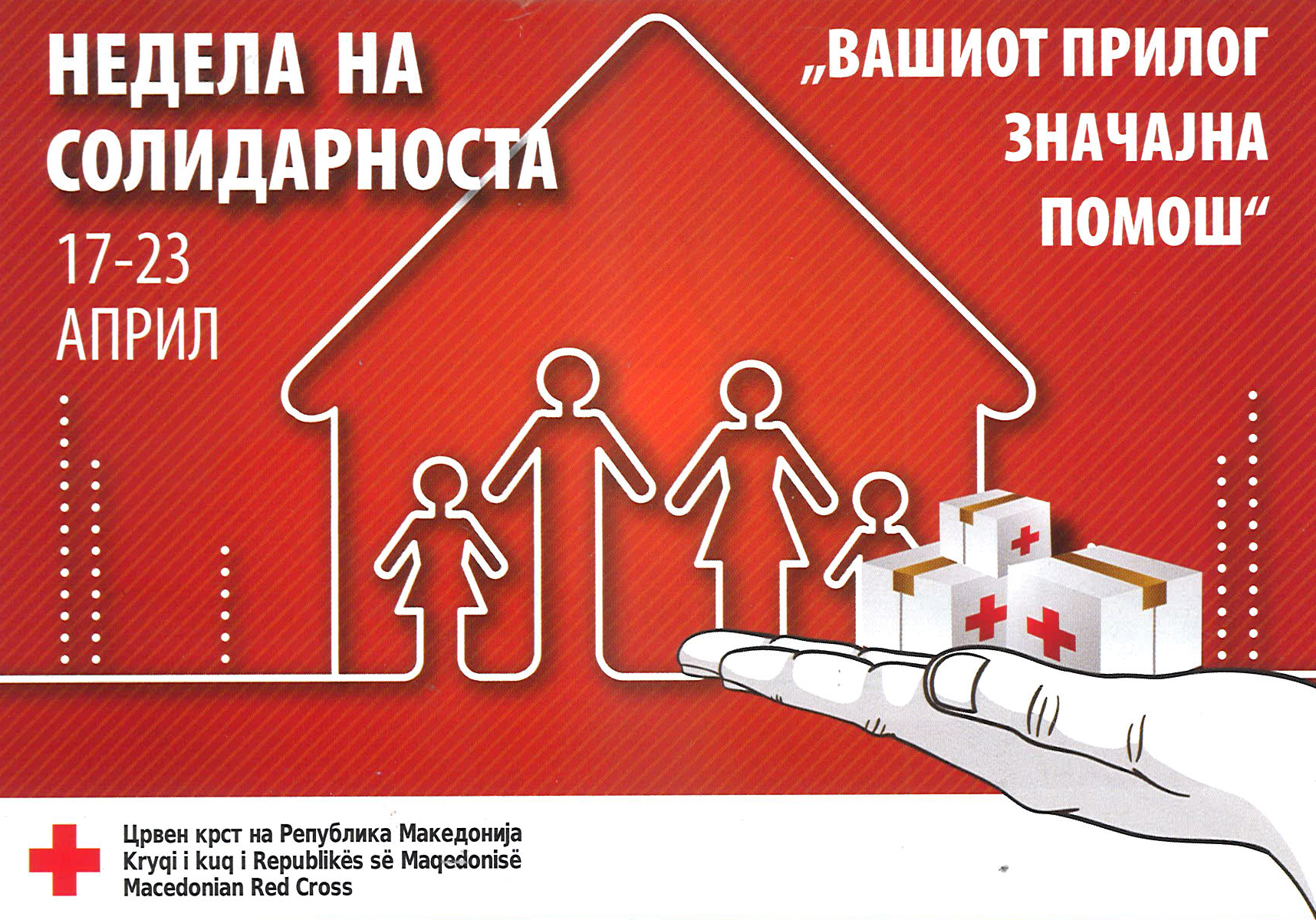 < go back