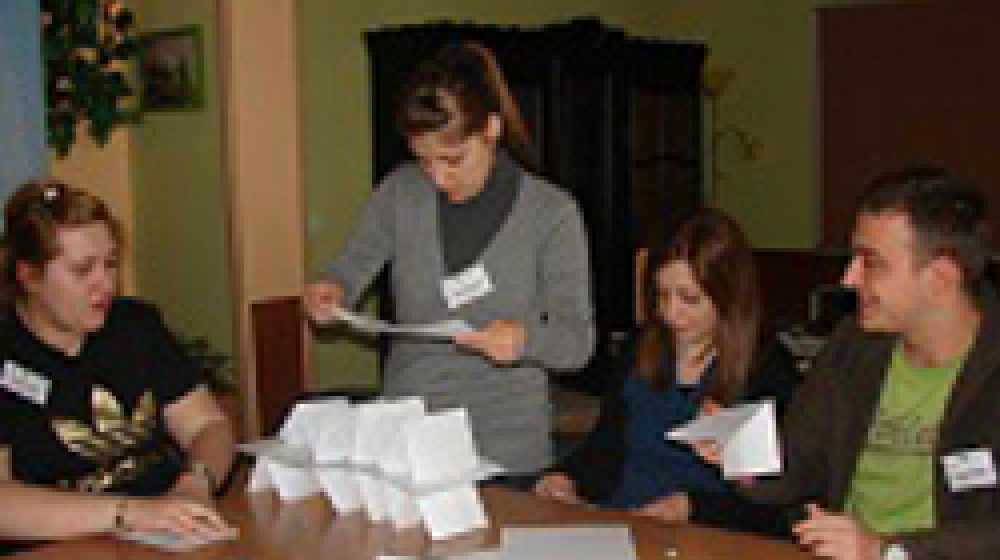 May 25, 2013
Partnership Cooperation with Komercijalna Banka AD Skopje
Macedonian Red Cross in frames of the project: "Improvement of the socialization of children and youth with special needs" supported by Komercijalna banka AD Skopje, in cooperation with the Institute for Social Work, organized an educational workshop in the period of 31 March to 02 April 2011 in Struga, which was held in the Training centre of the City Red Cross of Skopje.
The purpose of the workshop was to provide knowledge and skills for approach and support to children and youth with special needs.
The workshop was attended by two representatives from the City Red Cross of Skopje, the five Red Cross Branches from Skopje, and the Red Cross branches of Prilep, Kavadarci, Veles, Resen, Kichevo, Kochani, Debar and representatives from the daily centres for care and support to persons with special needs.
In the period of April – December 2011, joint activities will be implemented on local level, targeted for children and youth with special needs. The following activities fall under the developed Plan of Action: visits to foster families by the mobile teams comprised of Red Cross volunteers, organizing creative workshops, humanitarian selling exhibitions, organizing recreational activities, educations for the children, parents, foster parents, psychological support for the children and parents and numerous other activities.
< go back