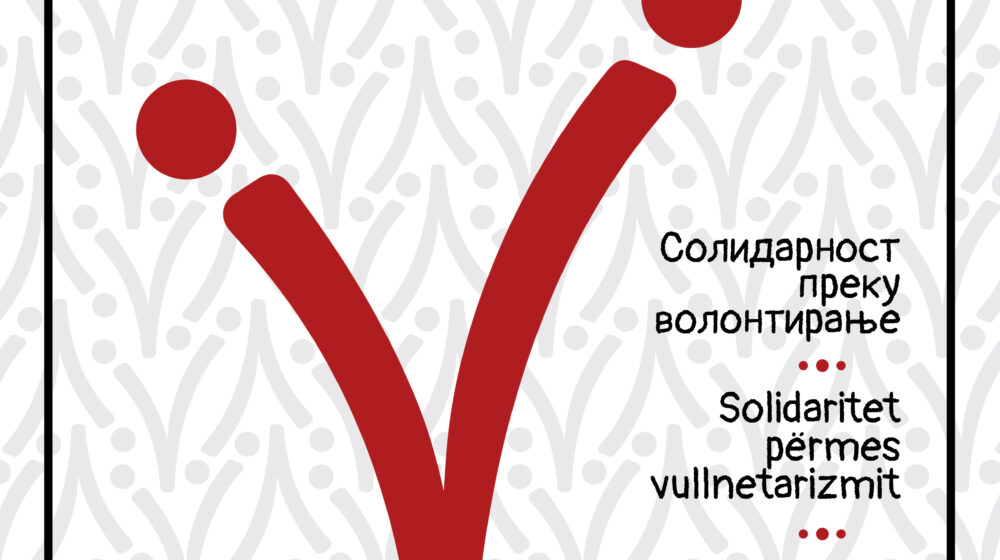 December 6, 2022
December 5, International Volunteer Day
Volunteering is the basis for social and economic transformation through which a lasting impact is ensured due to the ability to do this humanitarian act and influence the way of thinking, attitudes and behavior of people. Through volunteering, people become drivers of change and equal partners for the realization of local, national and international progress for sustainable development of people and global peace.
The work of the Red Cross and the Red Crescent relies on contributions from volunteers. At the global level, there are about 15 million volunteers in the Red Cross and the Red Crescent national societies. This year, the Red Cross of the RNM marks the International Volunteer Day on December 5 under the motto "Solidarity through volunteering" in order to recognize the contribution of volunteers and raise awareness on the importance of humanity as the main driver for positive changes among people through volunteering.
The Red Cross of the Republic of North Macedonia will mark the International Volunteer Day on December 5 with various activities and celebrations of the Red Cross branches and the City Red Cross of Skopje throughout the country.
We continue to nurture and encourage volunteering for the sake of achieving our common goals – to be humane and dignified and to help people who find themselves in trouble.
Special gratitude to all volunteers of the Red Cross and RNM for their contribution and support.
Happy 5th December, International Volunteer Day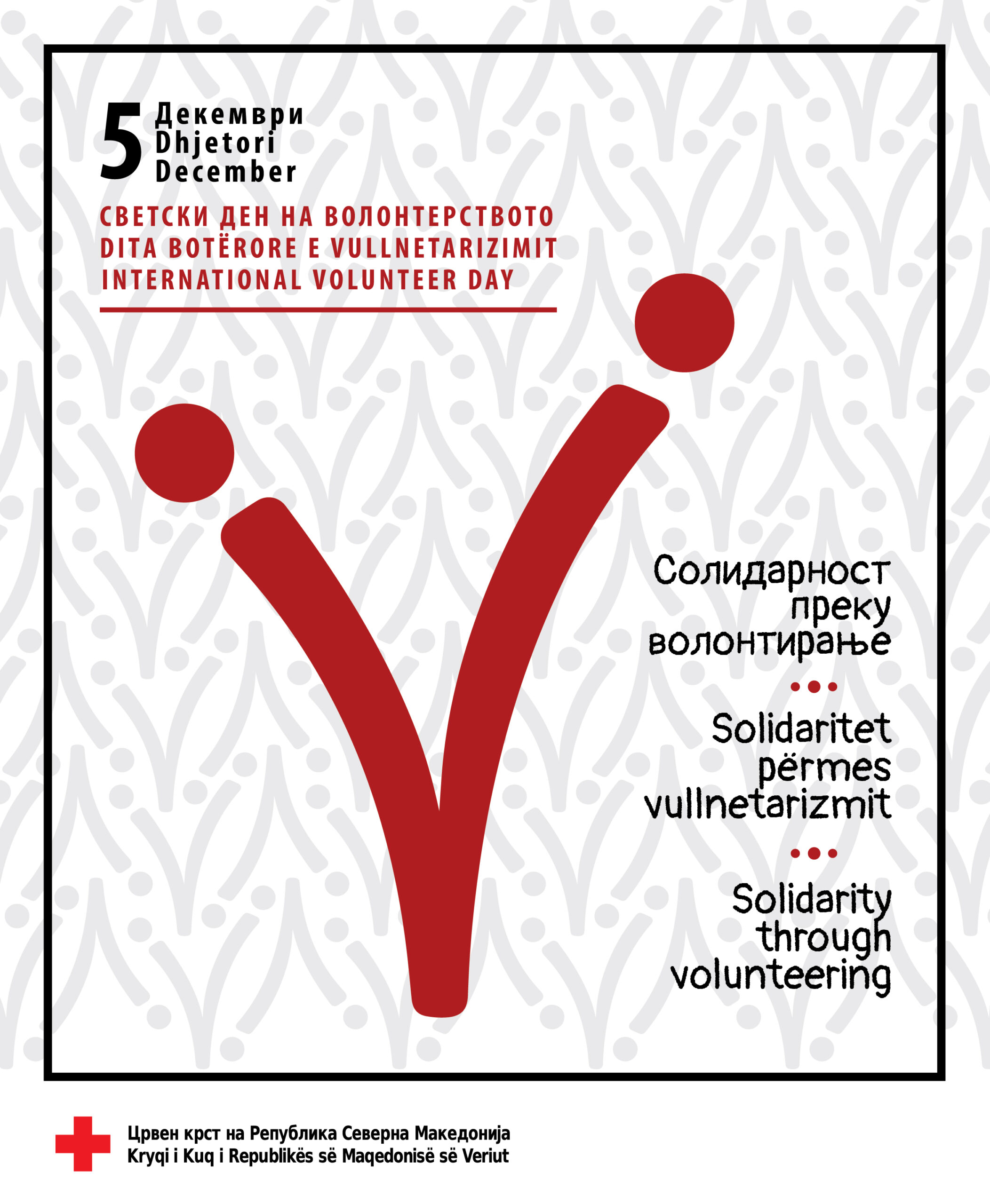 < go back