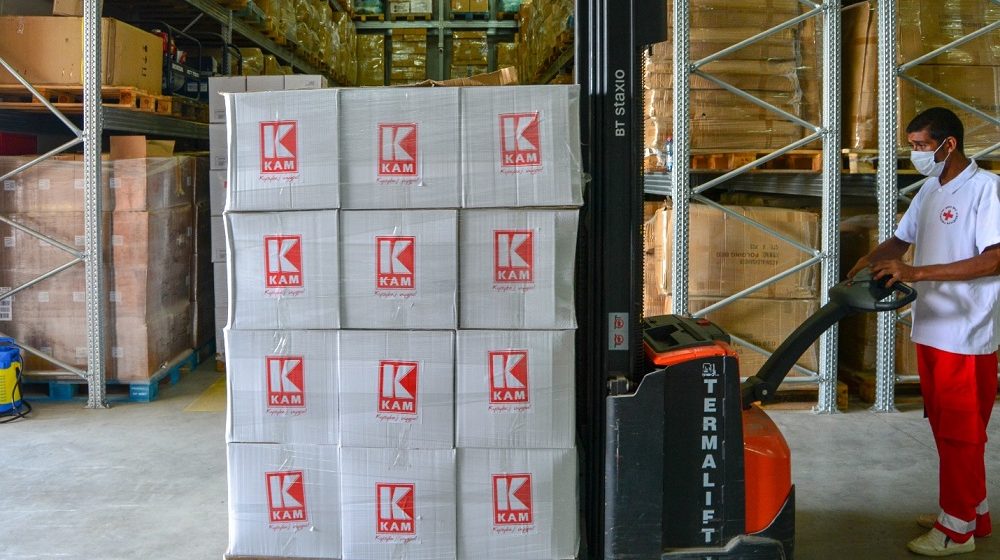 August 18, 2020
Donation from KAM amounting to 633,825.00 denars
The Red Cross of the Republic of North Macedonia received a donation from KAM DOO on 13.08.2020 in the premises of the logistics center in Momin Potok – Skopje.
The donation consists of food and hygiene material amounting to 633,825.00 denars and it is intended for socially disadvantaged families throughout the country.
The humanitarian donation was received by the President of the Red Cross prof. Dr. Romel Velev.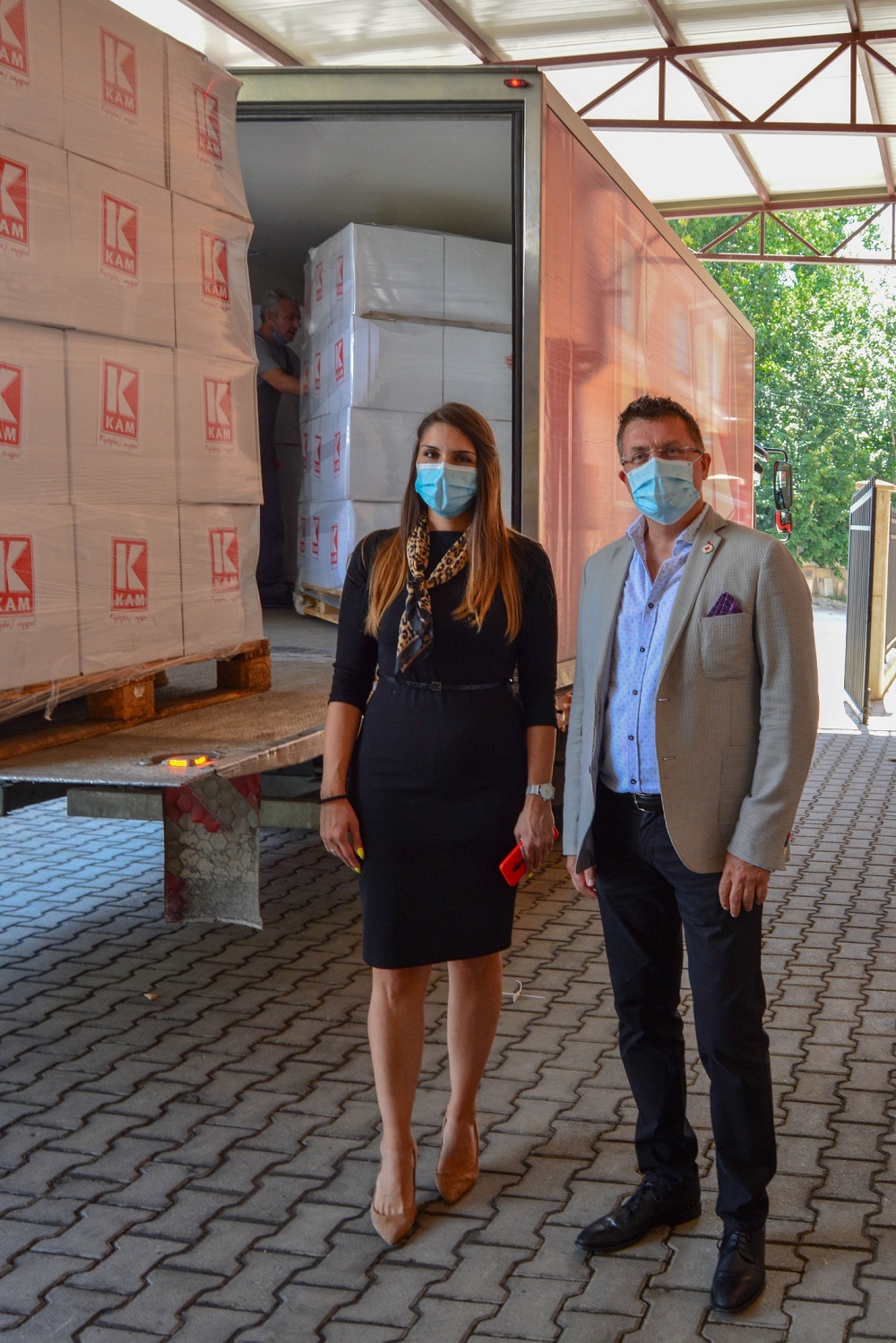 < go back