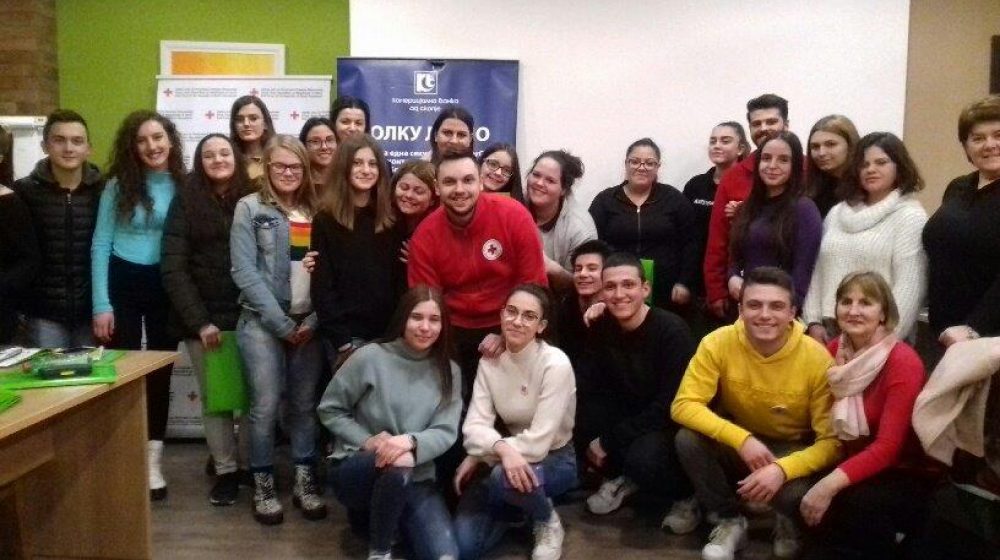 March 5, 2020
Educational workshop within the project "Improving the socialization of children and youth with disabilities"
From February 28 to March 1, 2020, at the Solferino Center in Struga, an educational workshop was held within the Project "Improving the Socialization of Children and Youth with Disabilities", supported by Komercijalna Banka AD Skopje. The workshop was attended by 28 representatives, new volunteers from the Red Cross branches of Veles, Kichevo, Gostivar, Debar, Delchevo, Prilep, Kavadarci and the City Red Cross of Skopje, the coordinators of the Gostivar and Delchevo Red Cross branches of the City Red Cross of Skopje, representative of the Public Institution for Social Activities Skopje and representatives of the HQ of the Red Cross of the Republic of North Macedonia. The aim of the workshop was to strengthen the capacities of the Red Cross volunteers to support children and youth with disabilities. According to the program, the following topics were covered: rights of the persons with disabilities; team and teamwork; communicating with people with disabilities and promoting equality and respecting people's diversity.
Local action plans were presented on the workshop, for implementation of activities within the project for improving the socialization of day care centers and children in foster families. Positive experiences were also presented, giving participants the opportunity to learn about the activities, exchange ideas and suggestions for organizing similar activities within their municipalities.
The workshop participants took active part and shared personal experiences, showed high motivation and interest in learning and upgrading their own capacities and commitment to volunteer work with children and youth with disabilities.
< go back