December 30, 2021
Excellent results of the PHV program for 2021
This year, the Red Cross in Action – Promotion of Human Values ​​(RCA-PHV), resulted with a total of 39 online workshops. They were held by 24 PHV instructors on various topics, ie topics for which they are experts. The workshops were tailored for young people, their needs and interests such as artificial intelligence, youth anxiety, teamwork, communication and communication techniques, negotiation skills, safe internet use, etc. A total of 3,436 young people from various Red Cross branches from all over the country attended the workshops. Some of them participated regularly, in most of the workshops, and some according to the interest and possibilities.
The PHV program this year was reorganized and adapted to the health conditions in the country. Through it, however, we had the opportunity to be in contact with young people and to strengthen their capacities. All the knowledge learned this year will be able to be used next year when we return on the field by developing small projects in local communities.
Many thanks to the participants, to the instructors, and the support of the Red Cross branches, and the schools and the responsible teachers. Everything is well when we're all together!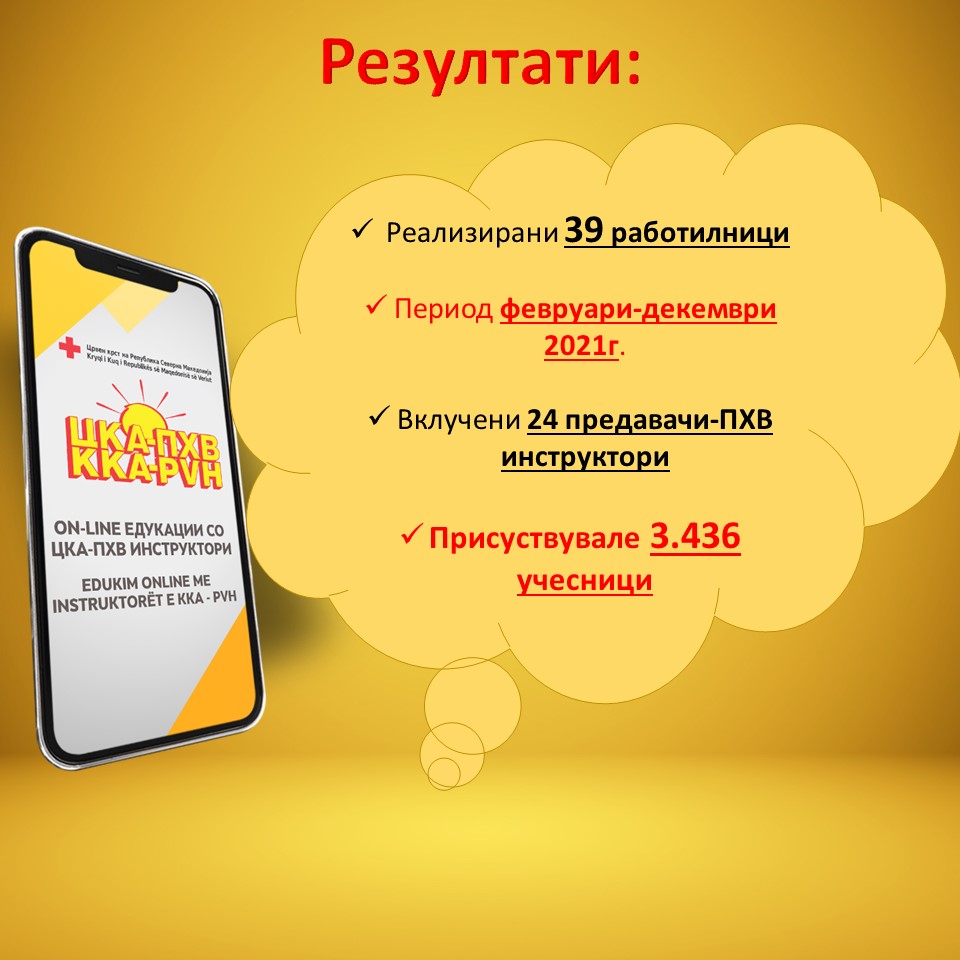 < go back