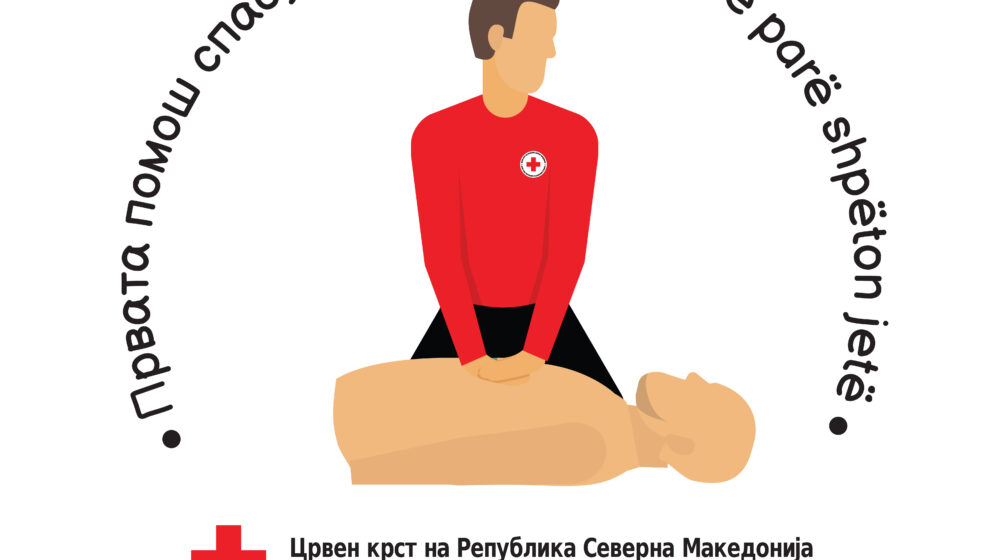 June 6, 2022
First aid campaign – "First aid saves lives!"
First aid is a vital initial intervention that helps reduce injuries and increase the chances of survival in a situation in which the life of an individual or group of people is in danger.
With its authority and long-term work in the area of promotion and development of the activity in the field of first aid, the Red Cross of RNM actively works on strengthening the existing material and human capacities to provide efficient and quality services in the field of first aid, introduction of new and development of existing program activities, their implementation, promotion and strengthening of partnership cooperation.     
We organize training courses for candidates for drivers as well as first aid trainings for companies and vessels. We also make a special contribution in promoting first aid in educational institutions where from an early age we teach young people how to properly provide first aid.
The Red Cross organizes municipal and state first aid competitions for youth members in order to further raise their awareness and improve their knowledge in first aid. First aid is an invaluable life skill that children need to upgrade throughout life.
In these trainings, children will have the opportunity to gain basic knowledge for first aid as a quick and vital intervention aimed at saving human life, but also to reduce the complications of injuries and disability.
Since May 2002, the Red Cross launched a campaign for promotion of first aid, which will be implemented under the motto "First aid saves lives". In frames of the campaign which will last until the end of the year, the Red Cross will conduct free first aid trainings aiming to reach 25,000 students from primary and secondary schools.
The Red Cross of RSM made a promotional video for the first aid campaign. The promotion of the campaign was in frames of the marking of the World Red Cross and Red Crescent Day on May 8, 2022 in the public space Shkolka in the city park, Skopje. At the promotion, the Secretary General of the Red Cross of RNM officially launched the campaign, followed by the Minister of Health, Dr. Bekim Sali and the State Secretary of the Ministry of Education, Aneta Trpevska, MA, who supported the campaign, describing it as an important and humane project which will involve students.
< go back