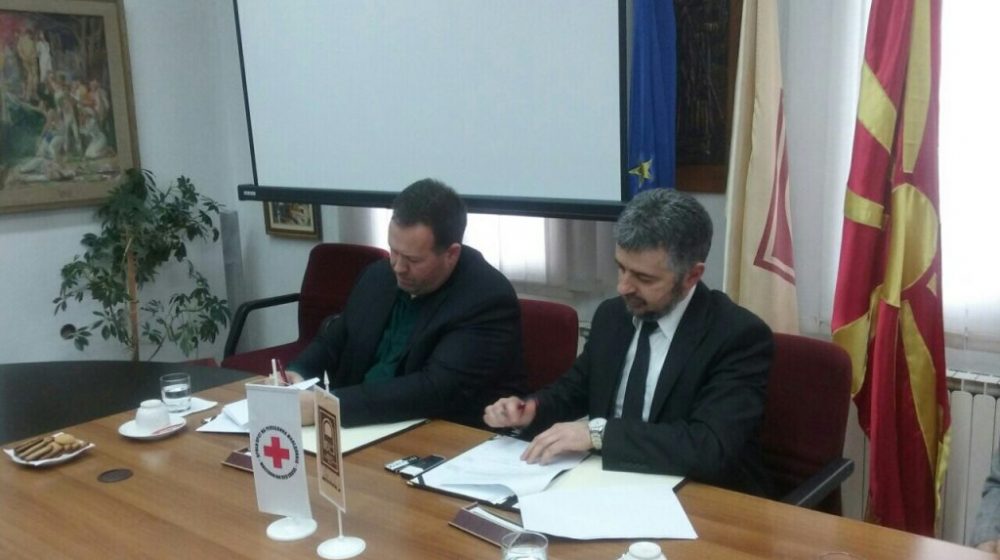 March 16, 2016
Macedonian Red Cross and the University "St. Kliment Ohridski" – Bitola have signed Memorandum for cooperation
Macedonian Red Cross represented by the Secretary General PhD Sait Saiti and the University "St. Kliment Ohridski" – Bitola represented by rector prof. PhD Sasho Korunovski on 16.03.2016 have signed a Memorandum for cooperation with what once again was confirmed and strengthened the cooperation of Macedonian Red Cross and the University "St. Kliment Ohridski" – Bitola.
Part of the activities that will be implemented in the university are promotion and improvement of voluntary blood donation, realization of activities in the field of first aid due to its importance in everyday life and in times during natural disasters, promotion of social inclusion and culture of non-violence and peace, promotion of fundamental principles of the International Red Cross and Red Crescent Movement, promotion of human values, public awareness on protection and self-protection during disasters etc.
The goal of this Memorandum is to inspire all stakeholders in the educational system in the Republic of Macedonia actively to participate in the great number of activities that are implemented by the Red Cross and are of humanitarian nature.
< go back