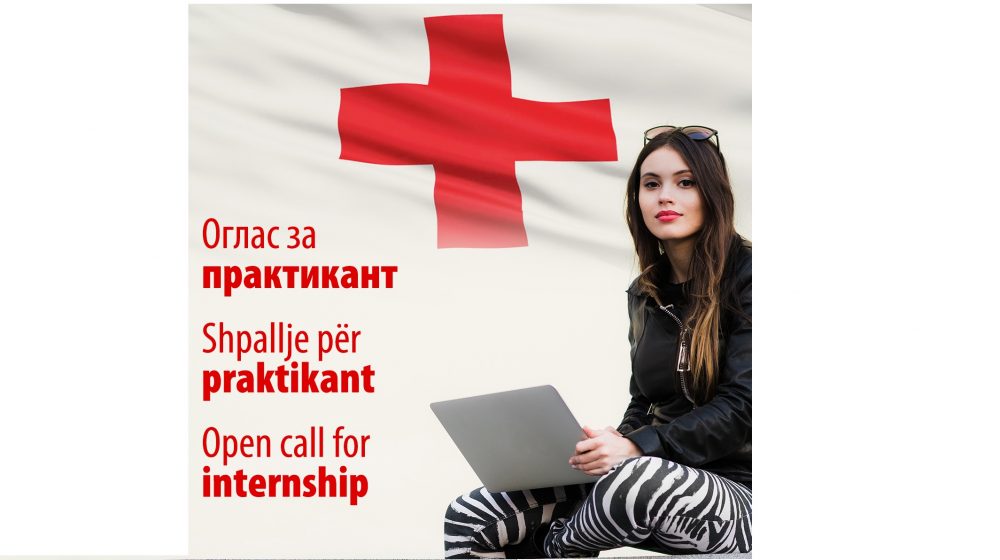 May 21, 2019
Macedonian Red Cross announces a job advertisement for recruitment of Practitioner for public relations
Dear all,
Macedonian Red Cross announces a job advertisement for recruitment of Practitioner for public relations:
Responsibilities and tasks:
Updating the social media of Macedonian Red Cross (Web page, Facebook and Instagram);
Preparation of presentations and promotional material of Macedonian Red Cross (promotion of campaigns through social media);
Promotion and organization of meaningful events of the organization.
Required abilities and skills:
Excellent communication skills
Organizational abilities
Motivated person
Initiative and team spirit
Flexibility for occasional travel and field work
Expected qualifications:
Bachelor degree in the area of public relations or journalism
Previous job experience is not required
Fluent English, written and oral communication
Work usage of computer – MS Office
Basic knowledge of programs for photo editing (Photoshop)
Basic knowledge of programs for designing brochures and newsletters (Illustrator, InDesign, preparation of Power Point presentations).
Basic knowledge of marketing at social media (Facebook, Twitter, Instagram LinkedIn)
*It is recommended for the candidates to be registered as active work seekers at Employment agency.
All interested candidates may sent their CV at [email protected] or [email protected], with а note "Practitioner" latest at 31.05.2019.
< go back