March 1, 2022
Marking the Week of fight against Cardiovascular Diseases 21-28 February 2022
The Red Cross of the Republic of North Macedonia will mark the Week of the fight against cardiovascular diseases in the period from 21-28 February 2022 under the motto: "Healthy heart, Happy heart".
Cardiovascular diseases are the leading cause of death both in the world and in the Republic of North Macedonia. It is estimated that 17.9 million people died of cardiovascular disease in 2019, representing 32% of all global deaths. Of these deaths, 85% are due to heart attack and stroke. In the Republic of North Macedonia, more than 57% of deaths are due to cardiovascular diseases.
On the occasion of the Week of fight against Cardiovascular Diseases, the Red Cross branches and the City Red Cross of Skopje will organize educational lectures and debates, blood pressure measurement and sharing announcements on social networks in order to raise public awareness on the importance of prevention and early diagnosis of these diseases. The target groups for these educational preventive activities will be high school students and the elderly as a risk group for developing cardiovascular diseases.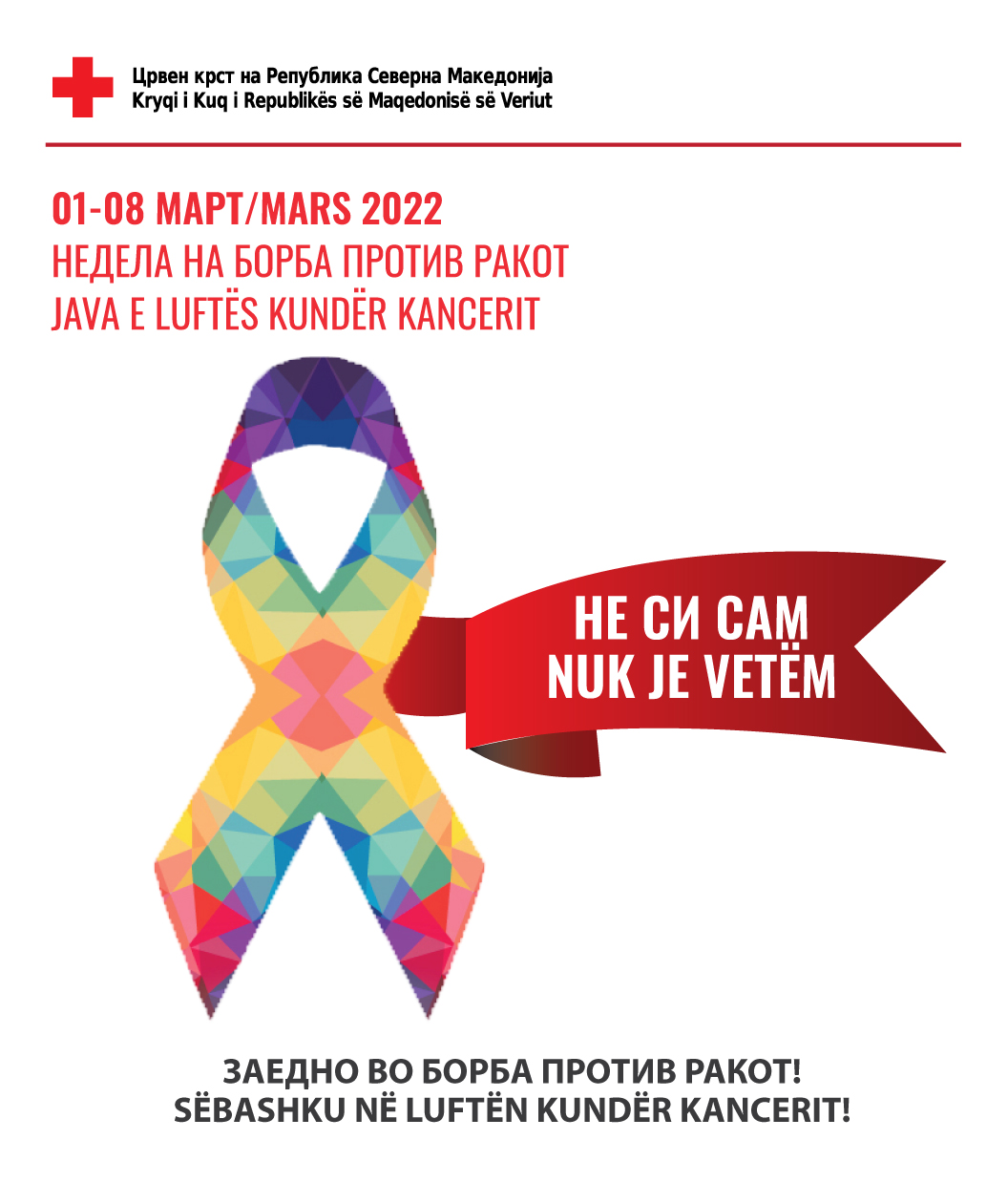 < go back