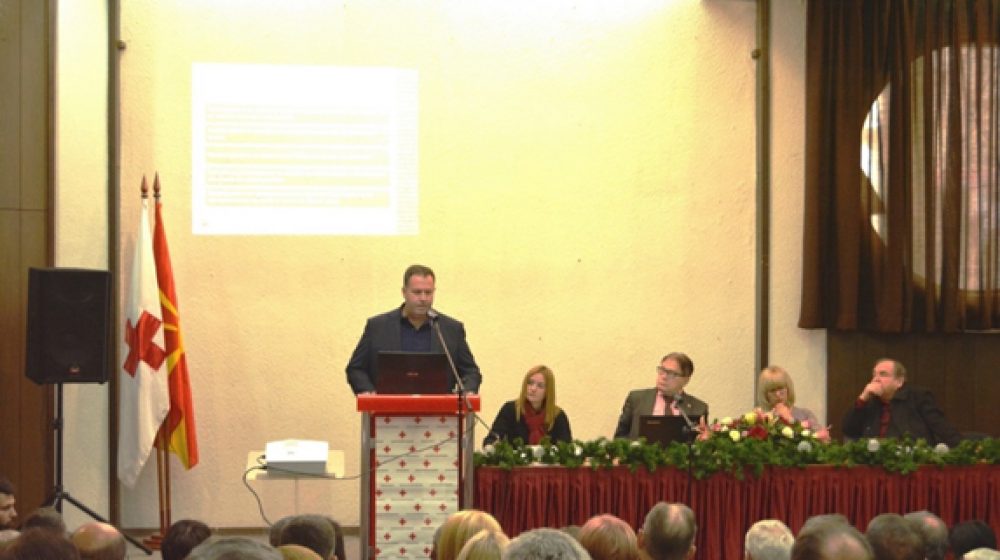 December 21, 2016
Meeting of the Macedonian Red Cross Assembly
On 20.12.2016 at DHO Dare Dzambaz in Skopje, the Macedonian Red Cross has held its 10th regular meeting in the mandatory period 2012-2016.
The meeting has started with a highlight of the general activities that were implemented in 2016 with a focus of the challenges like the climate changes, natural disasters and the migration crisis. The Macedonian Red Cross has expressed a gratitude to the domestic and foreign supporters and donors. Further there were adopted the annual plan of action of Macedonian Red Cross for 2017 and the Budget of Macedonian Red Cross for 2017.
The President of the Macedonian Red Cross Dr. Milcho Trajkov stated that in 2017 there will be numerous important activities, dates and events. The Secretary General Mr. Sait Saiti has informed the present for the draft changes in the Statute of the Macedonian Red Cross that is in the final phase and represents a challenge in the intent for preparation of a new constitutional frame, strengthening the human resources as on the professional also in the volunteer part in improvement of efficiency in the operations.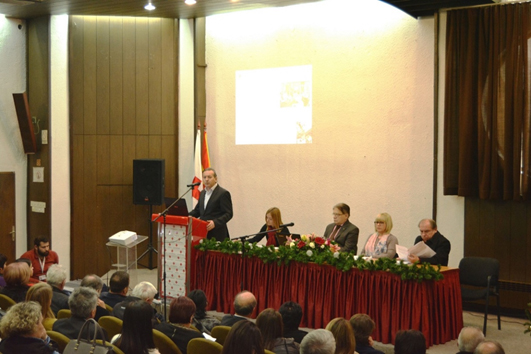 < go back