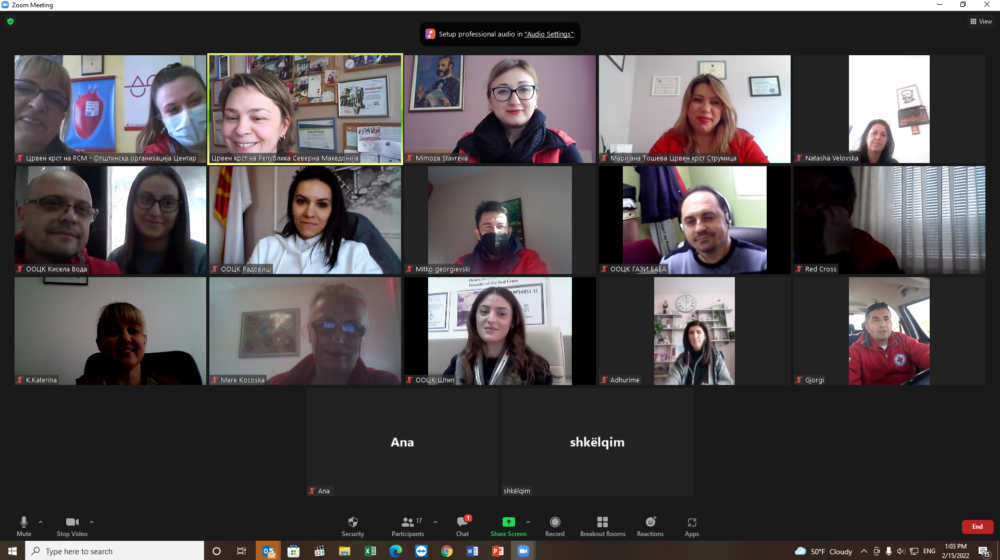 February 17, 2022
Meeting with RC branch secretaries, start of the PHV program in 2022
An online working meeting was held on 15 February with Red Cross secretaries across the country to provide more detailed information on the start of the 2022 PHV program. The results of 2021 and the changes that will take place this year were presented at the meeting, which in turn were inevitable due to the pandemic with Covid-19 and the measures that are still in force. From this year, the program will be lowered to the local level, ie the selected disseminator will be the bearer of all activities and will conduct all three trainings foreseen within the program. We will work with a smaller number of participants in each Red Cross branch and three prizes will be awarded for the most successful and best projects, ie those who will make more changes in the community. PHV instructors this year appear in the role of mentors in order to provide greater support to selected disseminators.
This year, the involvement of 40 disseminators, 800 young people and about 120 developed projects are expected, for covering about 2,000 beneficiaries.
Good luck to everyone with the old / new PHV start!
< go back