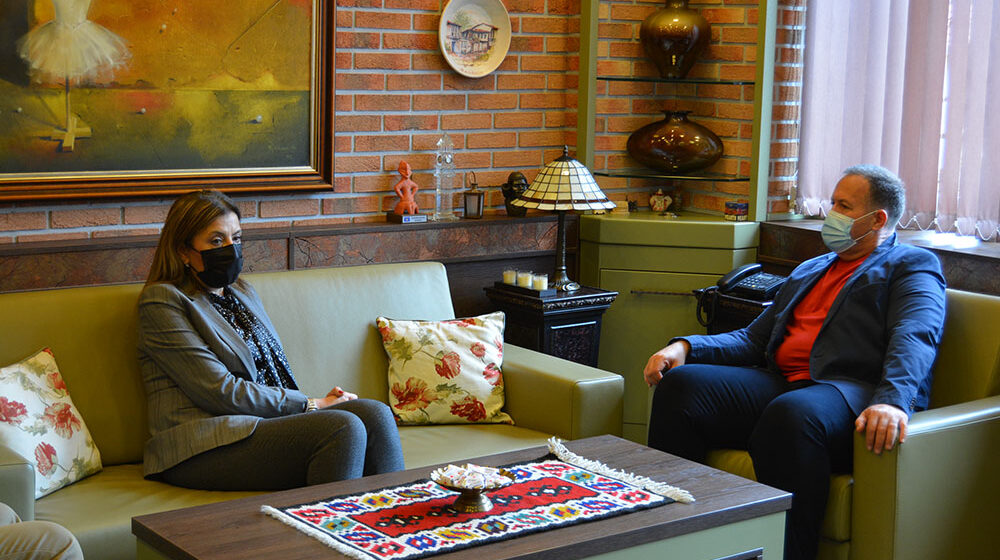 March 30, 2022
One-off financial assistance for families with socio-economically vulnerable persons and persons with disabilities
On March 30, 2022, in the Red Cross of RNM HQ, the Secretary General of the Red Cross of the RNM PhD. Sait Saiti and the Minister of Labor and Social Policy Jovanka Trenchevska gave statements to the media regarding the implementation of activities for distribution of one-off financial assistance for socio-economically vulnerable families and for people with disabilities.
Within the project "Strengthening the resilience of the older people and people with disabilities during COVID-19 and future disasters", supported by the European Union, the Austrian Development Agency and the Austrian Red Cross, the Red Cross of RNM will provide one-off financial assistance amounting to 4,685.00 denars to 1000 beneficiaries of guaranteed minimum assistance, in whose households there is a family member over the age of 69. The beneficiaries are selected in cooperation with the MLSP on basis of the database of the ministry. The assistance is a significant support to cover basic needs and the funds can be used for the medicines / medical services, basic household items / food / hygiene and other urgent needs in response to the challenges with the COVID-19 pandemic.
The Secretary General of the Red Cross of RNM PhD. Sait Saiti emphasized that after the payment of the financial aid, the Red Cross volunteers will organize visits to all 1000 beneficiaries. During the visits, the volunteers will fill in a questionnaire with the beneficiaries in order to receive feedback on the use of the financial assistance provided through the project. The visits will take place in the period April – May 2022.

< go back