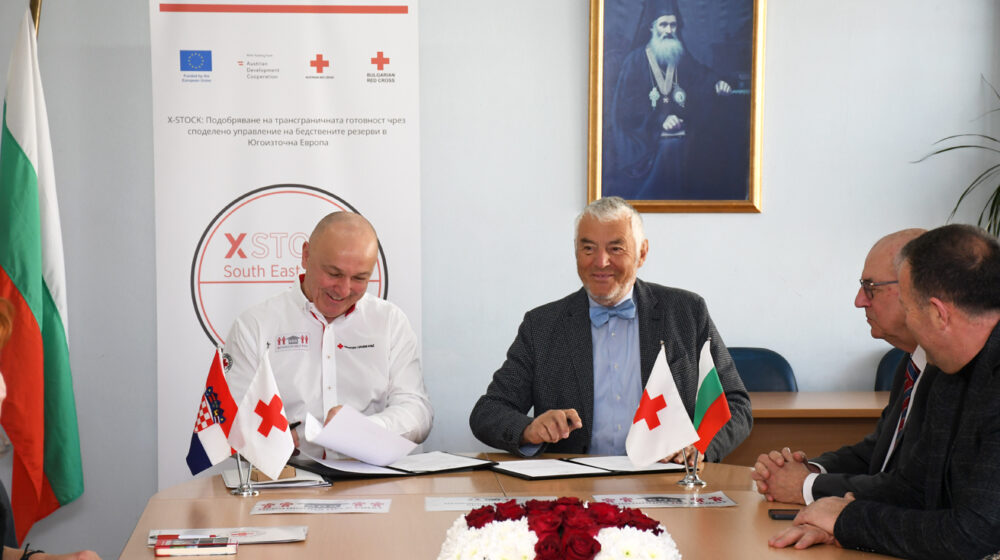 February 1, 2023
Participation in the event for formal takeover of the Secretariat of the Neighbors Help First network by the Bulgarian Red Cross
In the period 30.01-01.02.2023 in Sofia, R. Bulgaria, the Secretary General of the Red Cross of the RNM, PhD. Sait Saiti, and representatives from the national societies that are members of the "Neighbors Help First" network, participated in a formal event for hand over the management of the network's secretariat for the next two years.
The Executive President of the Croatian Red Cross Mr. Robert Markt and the President of the Bulgarian Red Cross Acad. Hristo Grigorov, signed a "Handover Protocol" by which the Croatian Red Cross hands over the management of the "Neighbors Help First" network to the Bulgarian Red Cross.
According to the conclusions of the meeting of the network held on 02.12.2021, the Bulgarian Red Cross will host the Secretariat of the network in the period 01.01.2023 – 31.12.2024. The Croatian Red Cross handed over all the documentation for the activities of the network and its meetings in the period 2020-2022 and transferred the remaining funds from the contribution of membership fees from the national societies.
< go back