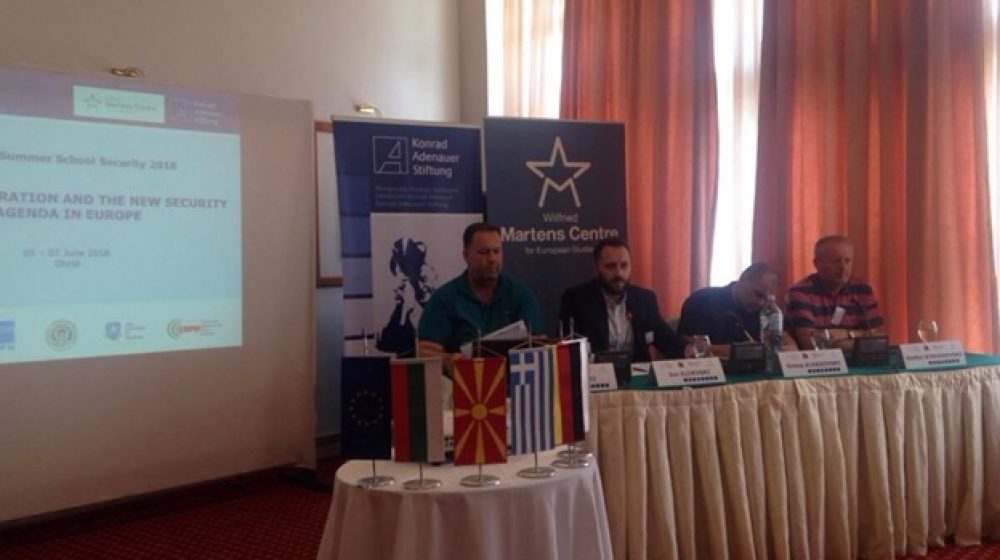 June 8, 2018
PARTICIPATION IN THE REGIONAL SUMMER SCHOOL FOR SECURITY 2018
In the period from 05-07.06 2018 in Ohrid, the Regional Summer School for Security 2018 took place, on the topic: "Identity, migration, and the new security agenda in Europe" organized by the Faculty of Security in Skopje, the Foundation "Kondrad Adenauer", the Center for European Studies – Wilfred Martens and the Center for Research and Policy Making, where professors and students from the Republic of Macedonia, the Republic of Greece, the Republic of Bulgaria and the Republic of Serbia participated.
In the Regional Summer School for Security 2018, the Secretary General of the Macedonian Red Cross PhD. Sait Saiti, also participated with the topic: "Management with the migrant crisis – learned lessons and recommendations."
Within the school, besides the theoretical and practical part, there was also a demonstration of a simulation exercise for the acceptance of migrants organized by the Macedonian Red Cross and the Ministry of Internal Affairs.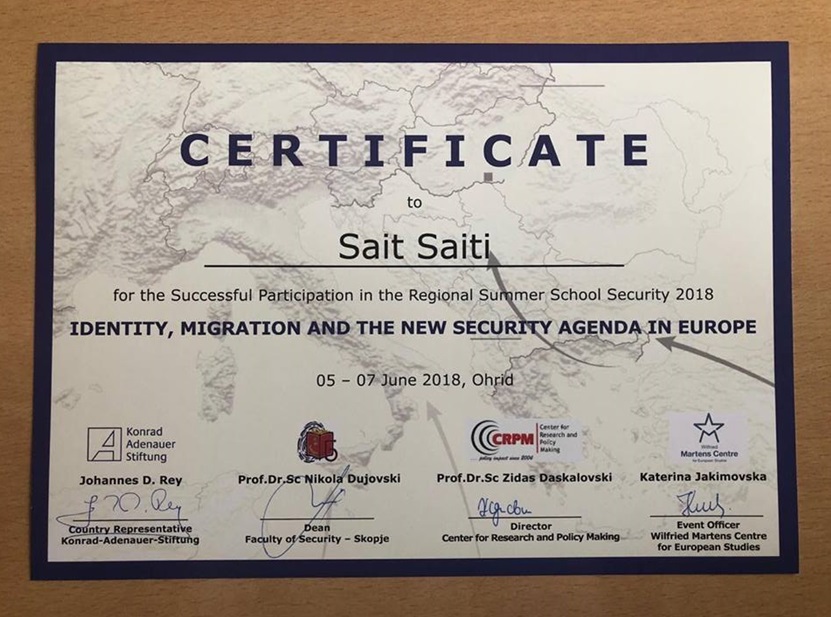 < go back