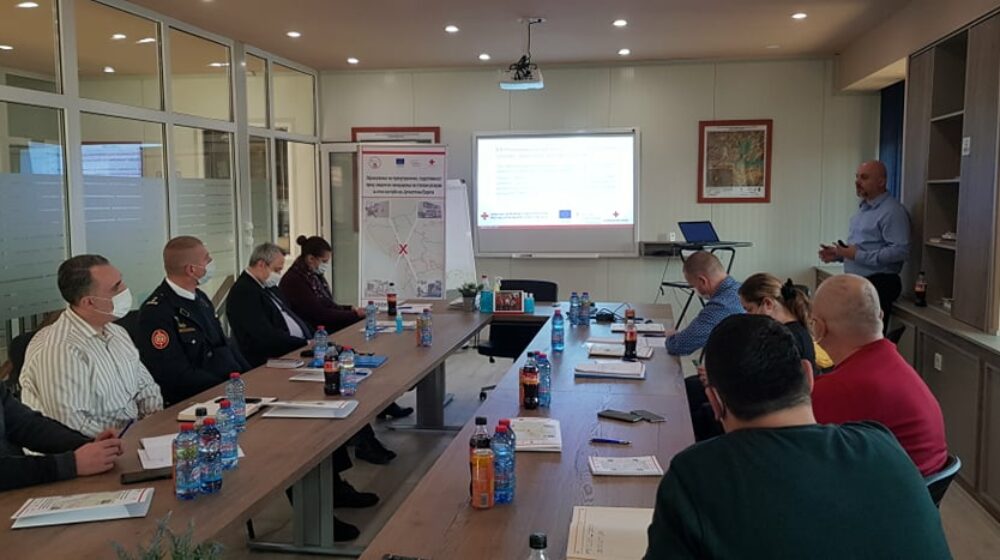 December 29, 2021
Project "Enhancing cross-border preparedness through shared management of emergency stock in South East Europe (X-STOCK)"

Within the project "Enhancing cross-border preparedness through shared management of emergency stock in South East Europe (X-STOCK)", financially supported by the European Union and the Austrian Agency for Development Cooperation, in the period of 23-24.12.2021 RCRNM held meetings with representatives of the Red Cross branches of RNM and representatives of the institutions that are part of the crisis management system and institutions that are directly involved in the reception and sending international aid in case of disasters. The meetings were held in the premises of the RCRNM Operational Center for Disaster Preparedness and Response.
The purpose of the meetings was to present the report from the Analytical Study on the situation in the Republic of North Macedonia in terms of receiving and sending human and material assistance in case of disasters.
At the meetings the participants were introduced with the project goals and expected results. Prof. Dr. Rade Rajkovcevski presented the analysis that mapped the specifics of the legal and institutional framework, procedures and challenges of the state and relevant institutions in receiving and sending human and material resources in case of disasters. The analysis of the study also provides recommendations for improving regional cooperation in receiving and sending humanitarian aid and rapid response teams.
< go back