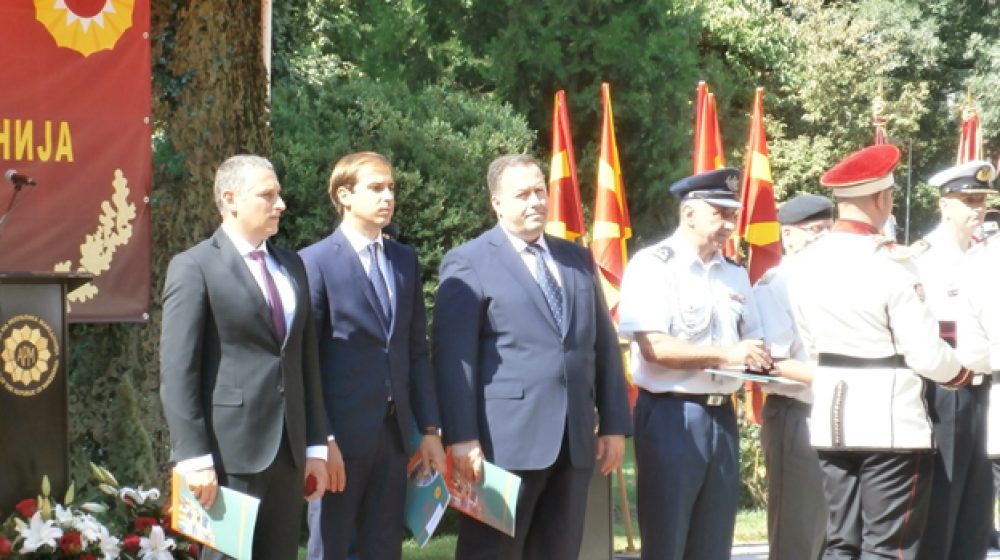 August 29, 2016
SAIT SAITI AWARDED WITH GOLD BADGE BY THE ARMY
On 18.08.2016 at the depo of Ministry of Defense and the General Headquarters of Macedonian Army there was a formal marking of the Day of Macedonian Army.
At this occasion their addressing had the President of the Republic of Macedonia and high commander Gjorge Ivanov and the Minister of Defense Zoran Jolevski.
The Chief of the Headquarters of the Army of the Republic of Macedonia has awarded the Macedonian Red Cross Secretary General Sait Saiti with Gold badge of the Army for partnership, coordination and cooperation.
< go back