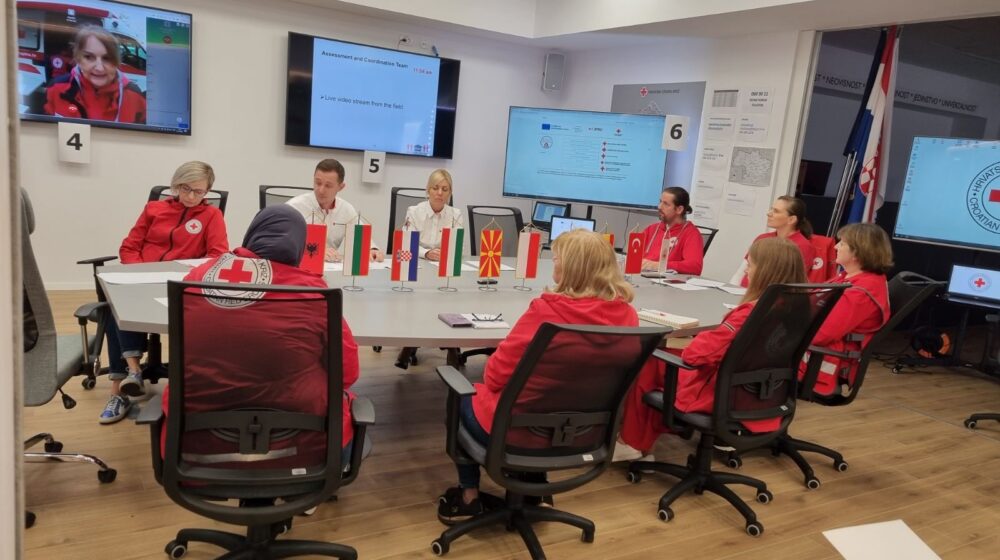 October 21, 2022
SAITI ON INTERNATIONAL FIELD EXERCISE IN CROATIA
Today, the Secretary General of the Red Cross of RNM, PhD. Sait Saiti is attending the big international field exercise of the crisis response teams, organized by the Croatian Red Cross within the "Neighbors Help First" network.
The exercise takes place simultaneously at two locations with continuous real-time audio and video communication using body cameras. Part of the exercise is held at the National Logistic Center of the Croatian Red Cross, from where the Crisis headquarters manages the crisis situation, makes decisions and coordinates the cooperation with other emergency services.
At the same time, the operation is being carried out on the ground, at the Shoderic Lake, where the teams are carrying out numerous activities with flood scenario – evacuation, organization of the evacuation center, distribution of humanitarian aid, psychosocial support, tracing service, first aid and logistical support.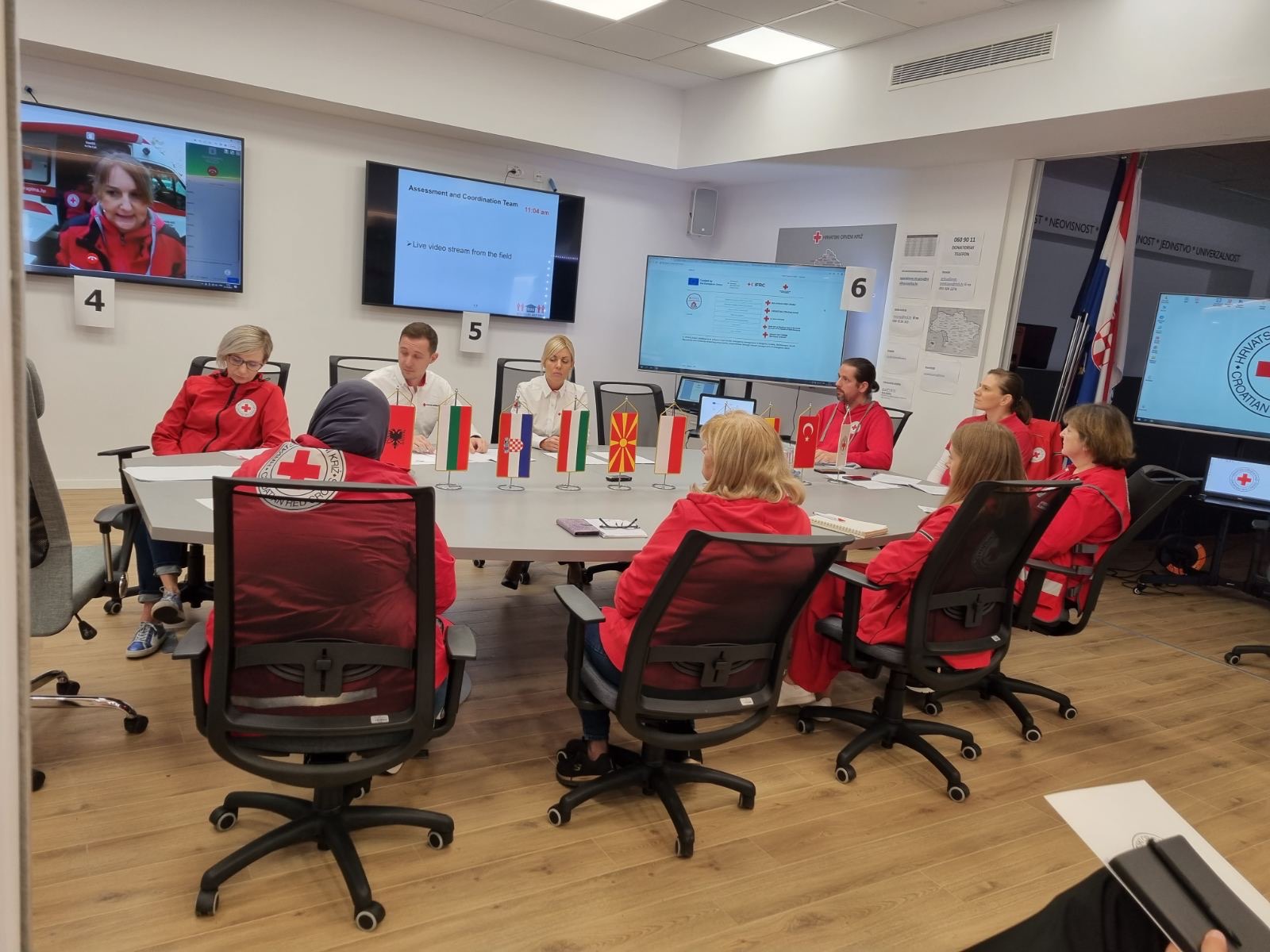 < go back