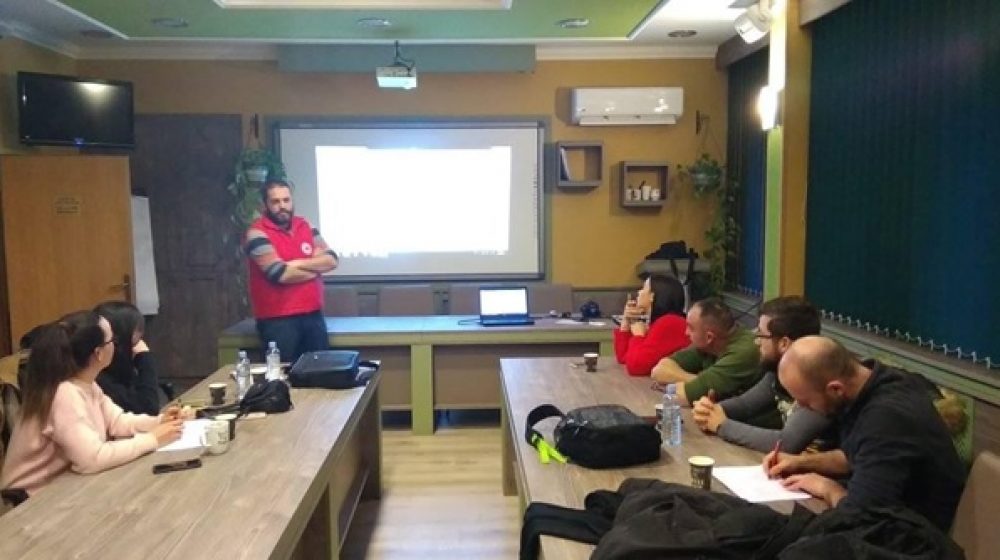 January 28, 2019
School and Kindergartens Safety
The project " Schools and Kindergartens Safety" financially supported by the ERASMUS + program addresses climate change, frequent extreme situations such as floods, droughts, as well as cold and heat waves that can be expected in the future.
Project activities will be implemented  in 2 educational institutions (kindergarten and primary school).
The project's expected results are: the establishment of an online first aid platform, disaster risk reduction and psychosocial support in emergencies, online trainings for staff in educational institutions (kindergartens and primary schools) and preparation of recommendations for implementation of legislation in relation to the reduction of disaster risks.
The project includes: Austrian Red Cross, Croatian Red Cross, Serbian Red Cross, Bulgarian Red Cross and Macedonian Red Cross. In the first phase of the project 3 working groups were established to reduce disaster risks, first aid and psychosocial support compiled by experienced and trained volunteers and professionals.
The working groups are working on the selection of materials, resources and tools for raising awareness and capacities in the field of disaster risk reduction, first aid and psychosocial support for children in kindergartens, primary school students, staff and parents.
< go back