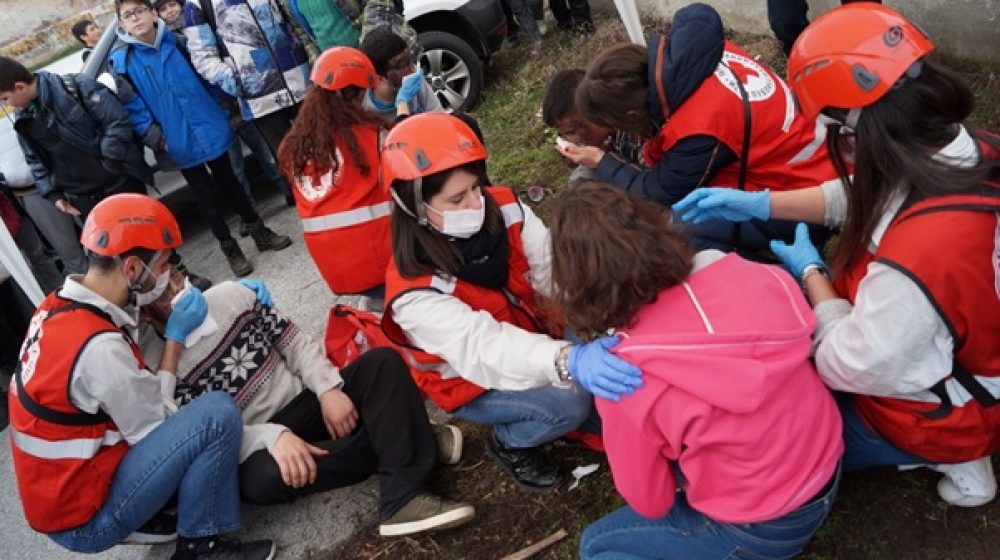 February 15, 2018
Simulation exercise at the elementary school Kole Kaninski – Bitola in cooperation with the Red Cross
Within the project "Activities for Disaster Risk Reduction in Gostivar and Bitola", supported by the International Federation of Red Cross and Red Crescent Societies, a simulation evacuation exercise was held with a pre-prepared scenario for earthquake and fire.
The purpose of the exercise was to check the acquired knowledge of the teaching staff and pupils for protection and self-protection in case of disasters, as well as improving the coordination and communication of the local institutions that are part of the disaster management system.
Organizers of the simulation evacuation exercise were the Red Cross of the Republic of Macedonia and the Red Cross Branch Bitola in cooperation with the Crisis Management Center, the Directorate for Protection and Rescue, Emergency Medical Assistance, the Territorial Fire Brigade, the Ministry of Interior, etc.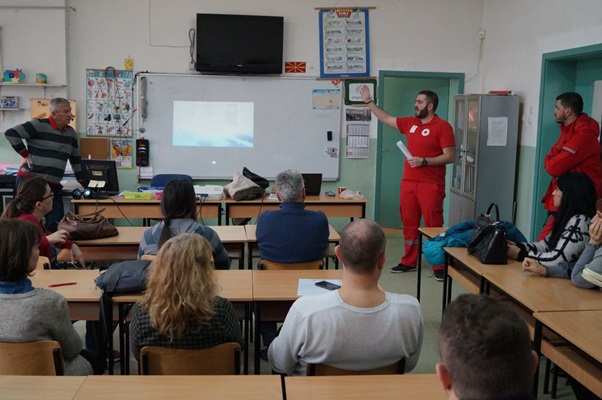 < go back