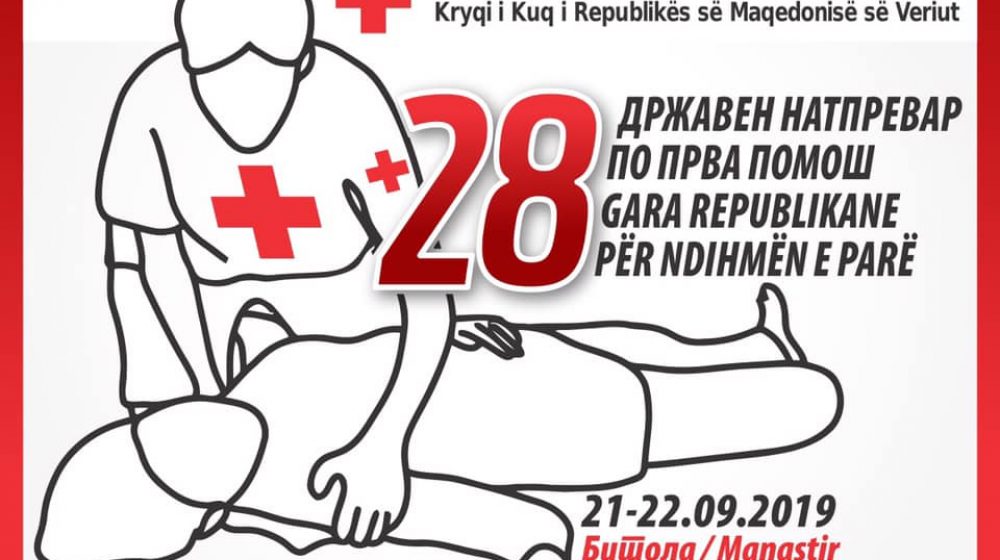 September 20, 2019
State first aid Competition
The Red Cross of the Republic of North Macedonia is organizing the 28th State Competition of First Aid Teams in Bitola on 21 and 22 September 2019.
This year, the State First Aid Competition will be held under the motto "Your ignorance costs life".
28 teams will take part in the state first aid competition. The competition will take place on two trajectories, each with 14 teams working on 7 posts, 4 of which will be for first aid. The competition will cover 12 injuries and one cardiopulmonary resuscitation, and on two posts there will be recreational activities and one post will be for dissemination testing.
The opening ceremony of the First Aid Team Competition is scheduled for September 21, 2019 (Saturday) at 11:30 am near the City Park – Bitola and the match will be held from 11:00 am to 5:30 pm, with the winners being announced on September 22, 2019 at the Magnolia Square – Bitola.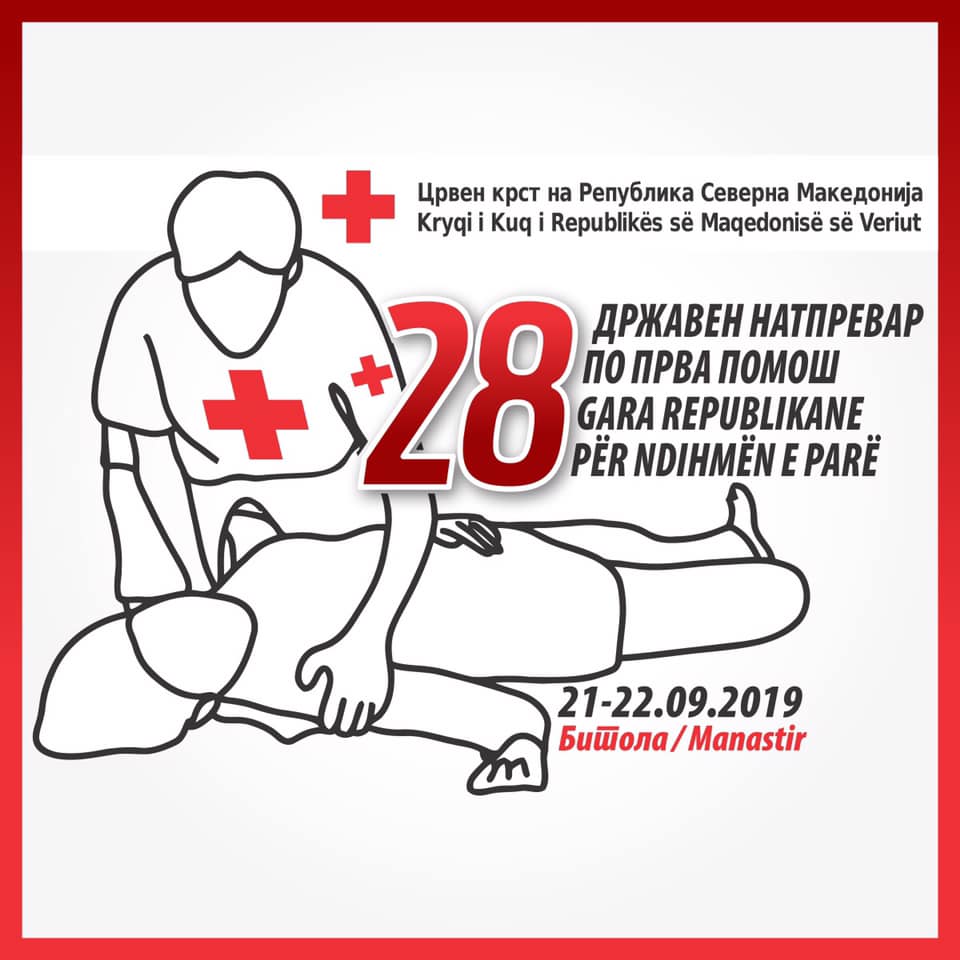 < go back