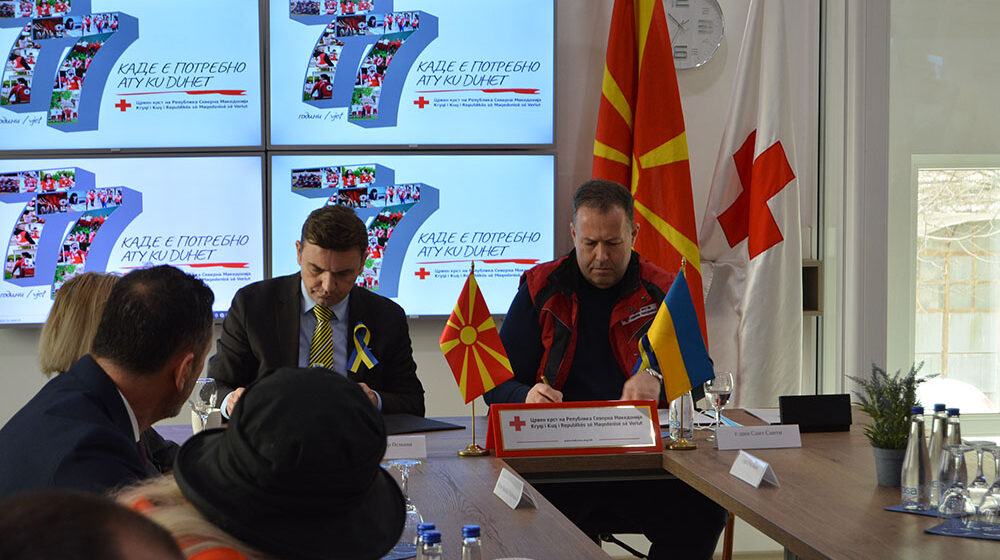 March 21, 2022
The Ministry of Foreign Affairs and the Red Cross signed a memorandum for cooperation for more efficient coordination for mobilization of assistance for Ukraine
Today, on a humanitarian event the Ministry of Foreign Affairs and the Red Cross of the Republic of North Macedonia signed a Memorandum for cooperation and coordination for mobilization of assistance for Ukraine.
The Minister of Foreign Affairs, Bujar Osmani, expressed gratitude to the Red Cross and the Chambers of Commerce that started their relief activities. He pointed out that there is a list of needs on which every business, every company can make a contribution for providing these products. There is also a Red Cross number on which citizens can call and donate 100 denars which will be transferred directly to Ukraine.
The Secretary General of the Red Cross of RNM Sait Saiti informed that so far 2 million and 734 thousand denars have been raised on the account of the Red Cross to help the population in Ukraine.
< go back