February 25, 2022
Third regional meeting with RC branch secretaries for TRANSFORMATION 28
We are finalizing the regional workshops with the secretaries of the Red Cross branches and the City Red Cross of Skopje in Strumica. The Transformation 28 process identifies new forms of action, innovative services, transparent approaches in the operation, sustainable and strong partnerships with state institutions, organizations and the corporate sector.
The last regional meeting was held with secretaries of the Red Cross branches of Strumica, Kochani, Radovish, Delchevo, Sveti Nikole, Valandovo, Shtip, Gevgelija, Vinica and Probishtip.
But we do not stop here – the consultations continue with our volunteers, members, partners and associates.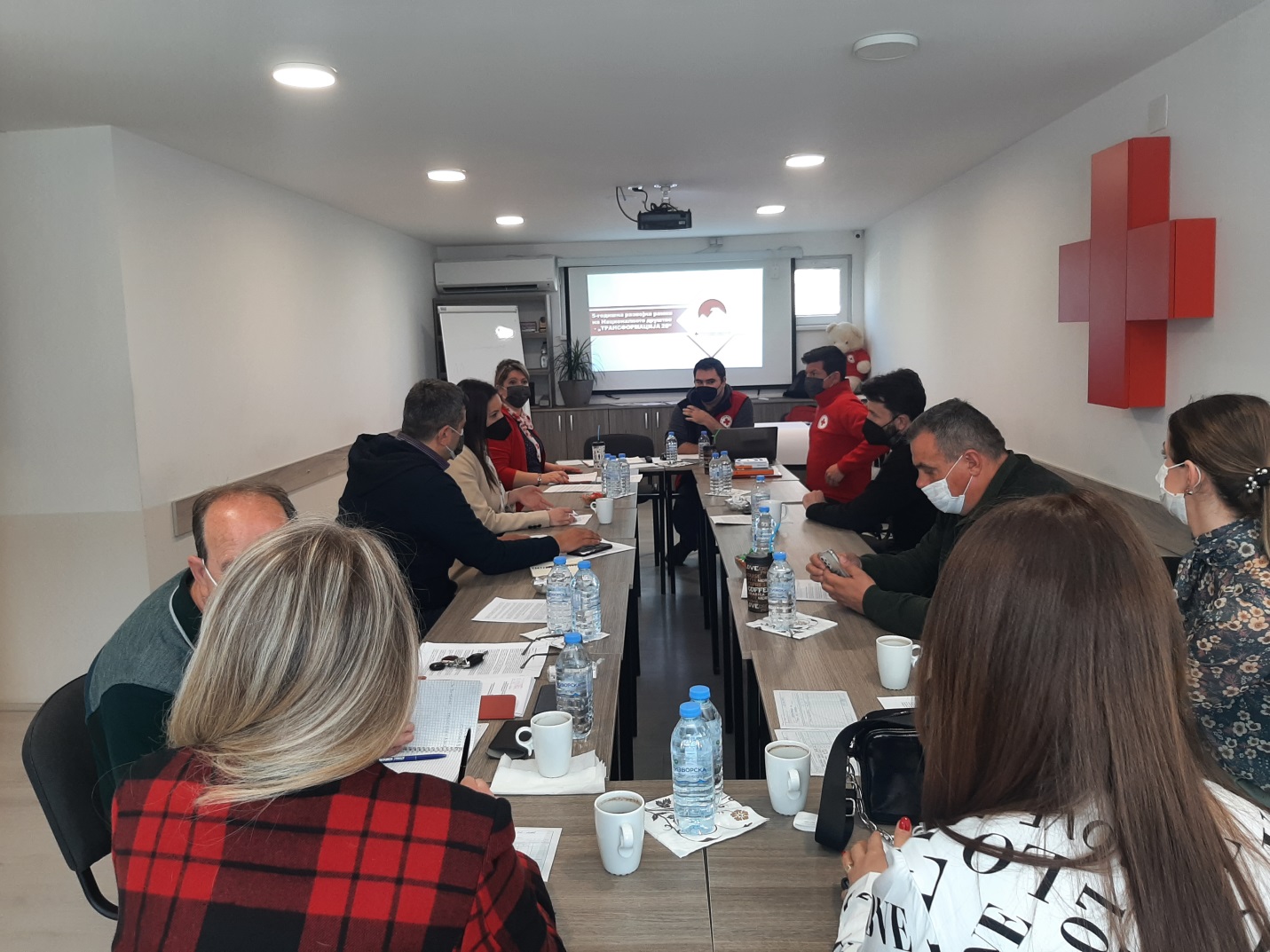 < go back