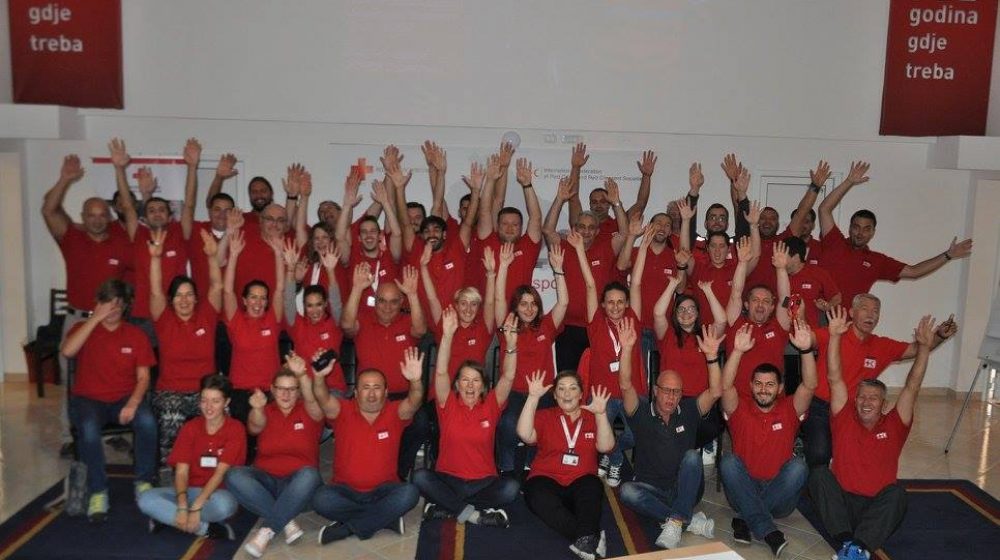 October 13, 2017
Training of disaster response teams
Organized by the International Federation of Red Cross and Red Crescent Societies and the Red Cross of Montenegro, in the House of Solidarity in Sutomore, in the period from 02-09 October 2017, a regional training for members of disaster management teams was held (RDRT).
Macedonian Red Cross together with 10 other national societies from Southeastern Europe and Asia, participated in trainings for the disaster response teams. The Macedonian Red Cross participated with 2 participants Slobodan Mitrovic and Aleksandar Jonuzoski and one facilitator, the National Coordinator for Disaster Response Ali Samet.
Participants have been trained in several areas for response in case of a disaster, such as an assessment of the state of the terrain affected by disasters, health needs, safe access and personal safety, restoring family links, risk analysis, accommodation, preparing a plan of action , water and sanitation, promotion of hygiene, psychological first aid, risk mobilization in emergency situations, etc. In the context of theoretical lectures, the participants were given various exercises, group work, as well as simulation exercises for asssesment of needs and accommodation for vulnerable people held in the Municipality of Bar. Participants in the training, after completing the training, may be available to neighboring countries in the event of a disaster when they need international assistance.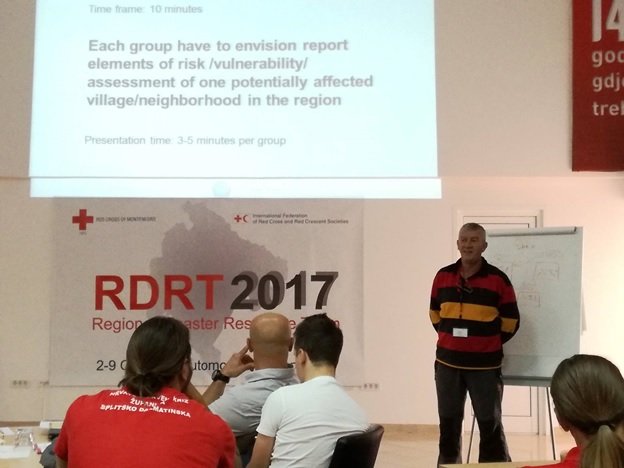 < go back