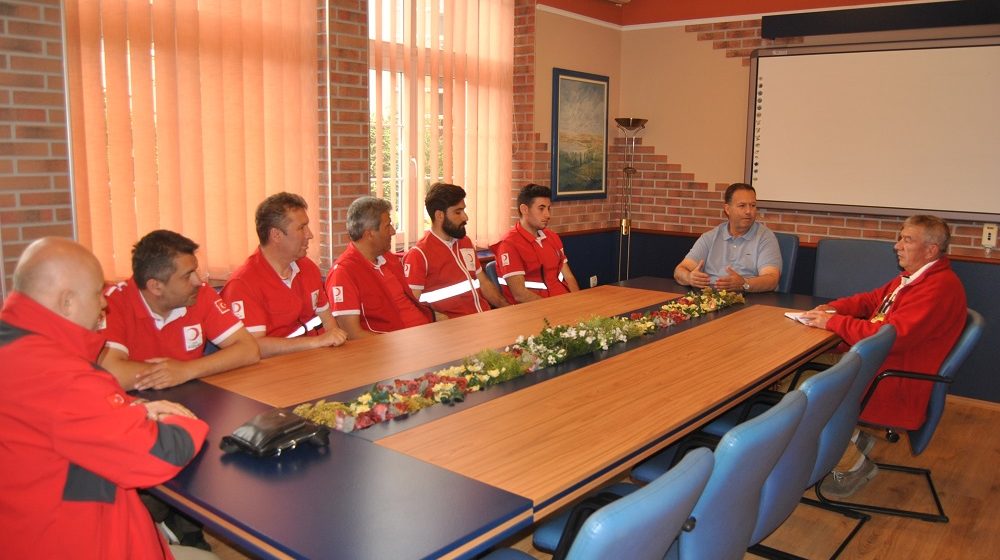 May 20, 2019
Visit of the Delegation from the Turkish Red Crescen
On May 16th, 2019, a Delegation from the Turkish Red Crescent visited the Macedonian Red Cross.
The purpose of the visit is based on the cooperation so between the two National Societies, i.e. the willingness of the Turkish Red Crescent to provide humanitarian assistance for a vulnerable category of people in the Republic of North Macedonia. At the visit, the director of procurement for the Turkish Red Crescent Adil Sesenguz noted that they will procure around 250 food packages and they will be given to children without parental care and single mothers. 
Also, the Embassy of Turkey in the Republic of North Macedonia with support of MRC on the occasion of the month of fasting Ramazan Bairam will organize a dinner (iftar) to which target group will be invited.
Macedonian Red Cross expresses gratitude for the cooperation and unselfish efforts of the Turkish Red Crescent for their provision of humanitarian aid to socially endangered persons.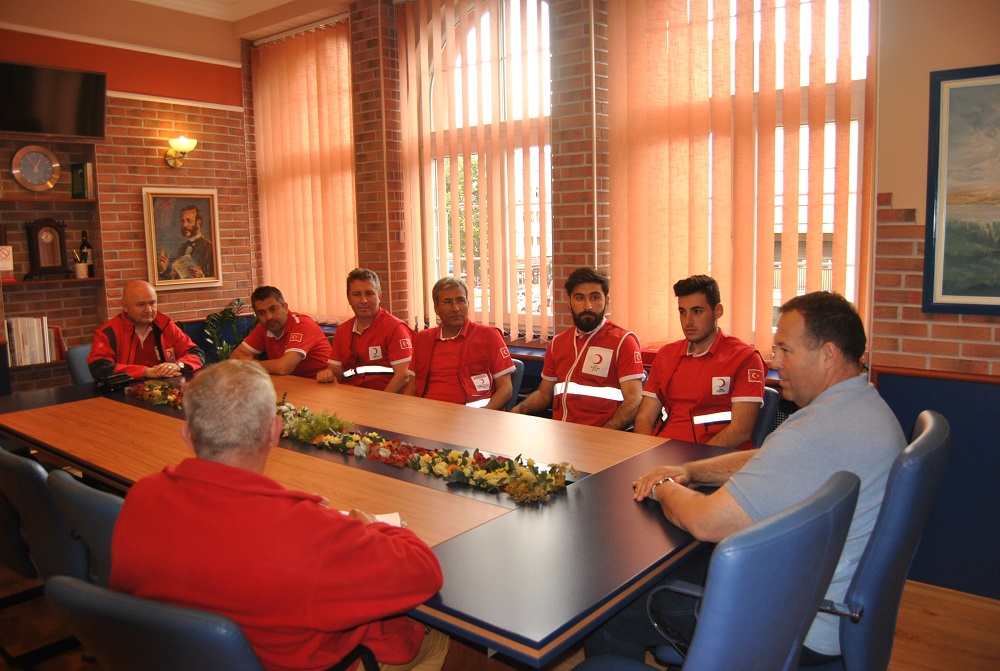 < go back