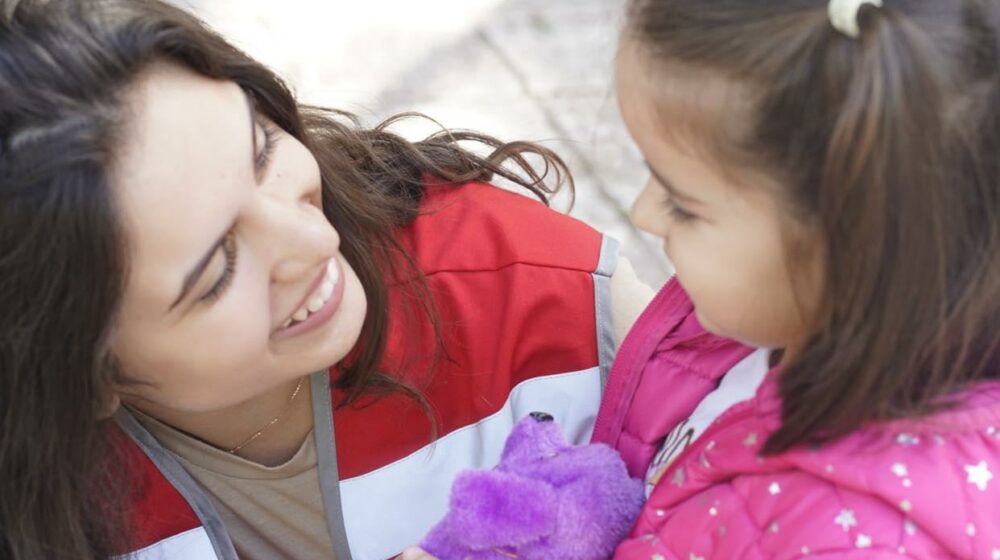 October 14, 2022
We share beautiful moments from the Youth Week
This year, as many as 492 young people took part in the celebration of the Youth Week under the motto "Be the reason for someone's smile"! Our youth red zones were statewide in a total of 28 locations. We managed to reach an audience of over 3,000 young people who were introduced with the work of the Youth Clubs in the Red Cross, the benefits of volunteering, the opportunities offered by our organization and, of course, the other side of volunteering, i.e. friendships, happy moments and fun.
Our Cup of Love initiative was a positive surprise for about 750 bystanders who, through small humane gestures, were the reason for the smile of over 1,500 people. This initiative showed us once again that even the smallest habits like having some coffee can be more beautiful when we add a dose of kindness and humanity.
As a national society, we would like to express gratitude to all young people for their contribution for implementation of our mission and vision and who are ambassadors of humanity in their communities.
< go back