January 27, 2023
Workshop for community engagement with policy makers on advocacy for change and partnership meeting
In frames of the regional project "Strengthening the resilience of the older people and people with disabilities during COVID-19 and future disasters", funded by the European Union, a workshop was held for community engagement with policy makers on advocacy for change as well as a regular partnership meeting in period of January 23-25, 2023 in Belgrade, Republic of Serbia.
The project partners from the Republic of Albania, Montenegro, Bosnia and Herzegovina, Kosovo, Republic of Serbia and Republic of North Macedonia attended the workshop and the partnership meeting.
The Red Cross of the Republic of North Macedonia was represented by a representative from the Head office, responsible for cash transfer and micro projects for strengthening the local community.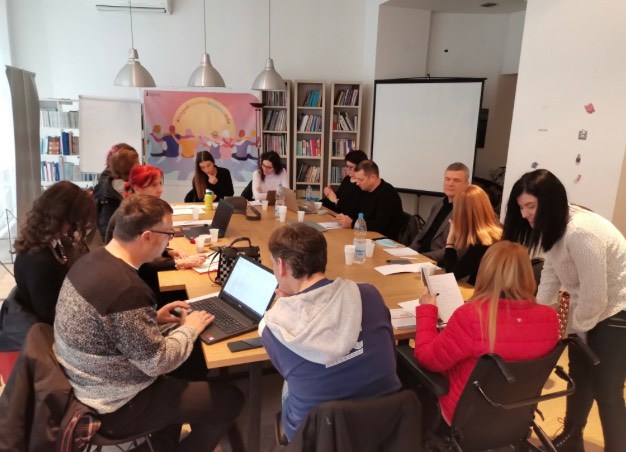 < go back