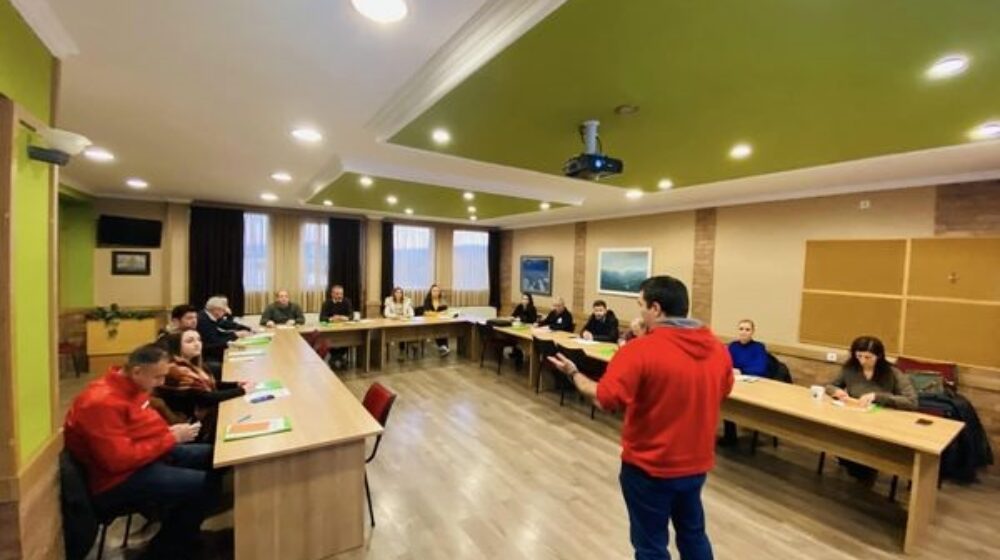 December 23, 2022
Workshop for mentoring development program for 8 Red Cross branches
Within the framework of the initiative for the development of 8 Red Cross branches (RCB's) and the determined dynamics for establishing a mentoring development program with the Red Cross branches of Veles, Gevgelija, Struga, Radovish, Shtip, Probishtip, Kumanovo and Negotino, the Red Cross of RNM organized a workshop in the period 20-22.12.2022 in the Solferino center in Struga with total of 19 participants.
After conducting several assessments in 2021 related to the current conditions in the RCB's and CRC Skopje, as well as the evaluation of the programme achievements, the Red Cross of RNM determined a need for developing initiatives to improve the overall operation of the national society. At the local level, local teams were formed with representatives from the management and governance structure of the RCB's, which were supported by the staff from the Red Cross of RNM HQ during the workshop in order to define a plan and priorities for development for the next 6 months, as well as a dynamic that will follow the progress towards its fulfillment.
The following development priorities of the Red Cross branches were discussed at the workshop: administrative work and implementation of norms, infrastructure and logistics, program and project work, mobilization of resources and partnership cooperation and brand standards of the Red Cross of RNM.
First, current situations and challenges in OOCC were mapped, after which plans were defined, according to which specific steps will be taken in the forthcoming 6-month period.
< go back