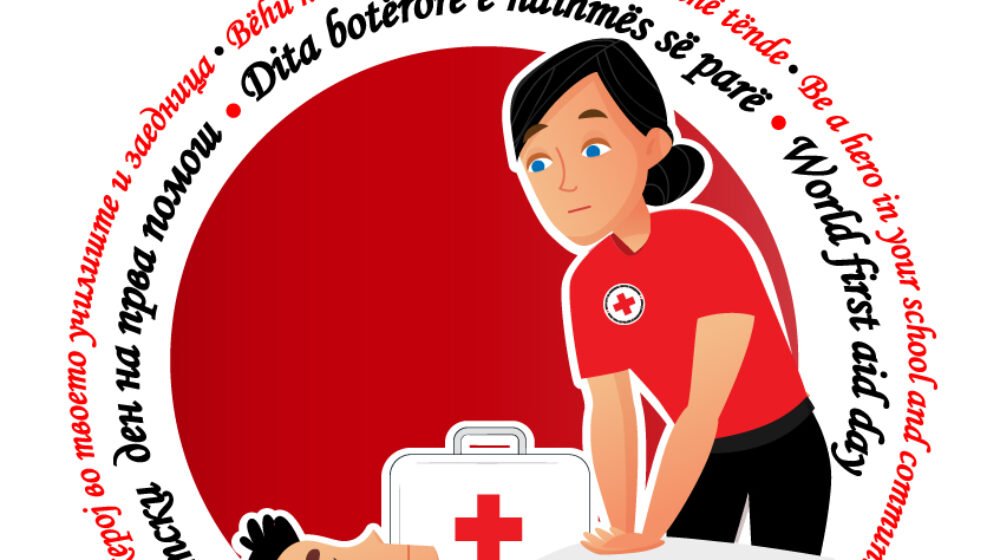 September 16, 2021
World First Aid Day – "Be a hero in your school and community!
The Red Cross of the Republic of North Macedonia through the Red Cross branches and the City Red Cross of Skopje this year as well traditionally marked the World First Aid Day under the motto "Be a hero in your school and community!
Today, on 28 locations throughout the country, promotional stands are organized for realistic presentation of injuries and administering first aid in order to raise awareness among the population on the importance of first aid as a life-saving skill. The promotional stands are part of the series of activities undertaken by our National Society during the month of September in order to promote this life-saving tool.
What do we offer in the field of first aid?
Courses for candidates for drivers
Courses for individuals
Courses for companies
Specialized trainings for specific categories of persons
Training of the young population within the schools
Be a hero too, learn first aid!
< go back