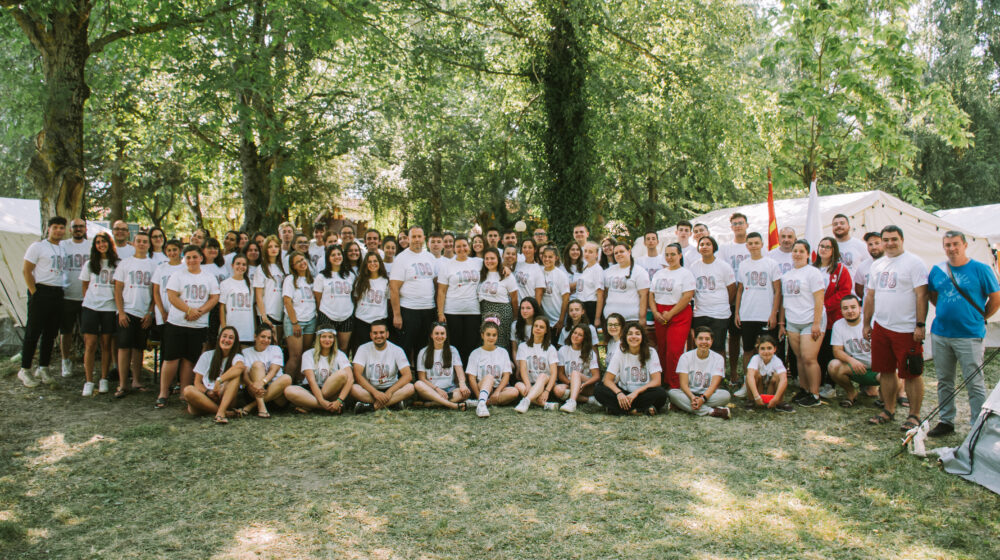 July 28, 2022
Youth summer camp "100% Red Cross"
In the period from 19 – 25 July 2022, another edition of the "100% Red Cross" youth summer camp was organized in Struga by the youth of the Red Cross of the Republic of North Macedonia. Representatives from 32 youth clubs from all over the country took part in it.
The aim of the camp was to strengthen the capacities of the newly elected leadership structures in the Youth Clubs. Through a set of trainings, youth volunteers acquired knowledge and skills for organizing their peers in their clubs, holding meetings, creating activities, effectively transmitting information, getting to know the structure and activities of the national society better, submitting initiatives at the local and national level. , creation of annual plans and reports, familiarization with relevant documents that govern the work of the youth within the Movement, the National Society and the state.
The youth camp represents a great opportunity for all young people to acquire skills, to gain immense motivation for work and of course in the whole process to gain friendships and memories worth remembering.
< go back