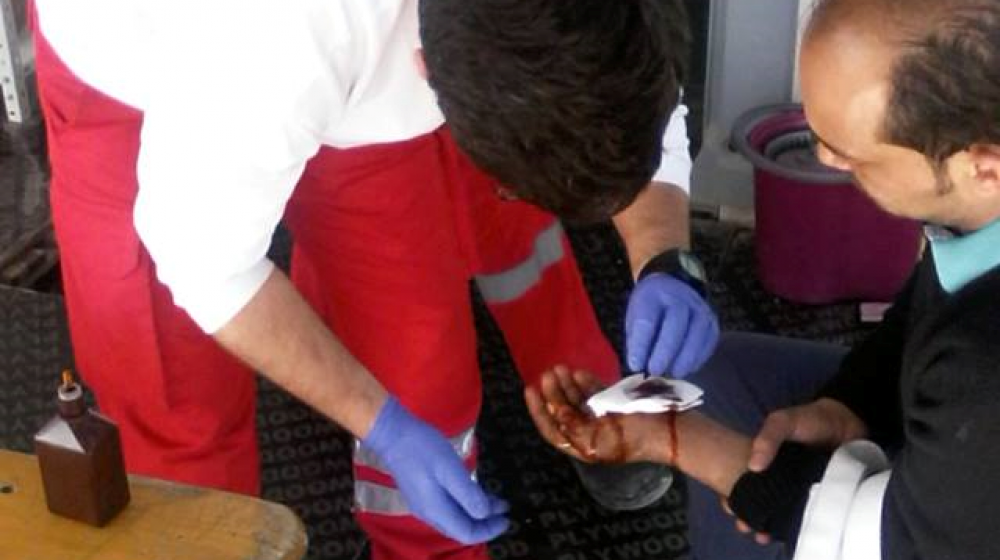 March 16, 2016
17 March – day of the foundation of Macedonian Red Cross
Macedonian Red Cross on 17th of March marks two important aspects related to the work of the organization. On this day in 1945 was founded the Macedonian Red Cross. Ever since it grows as a recognizable partner within the Movement and last year with this work was certified as a Strong National Society in the International Movement of the Red Cross and Red Crescent. Also at this day in the Republic of Macedonia we mark the blood donors day, and on this occasion we congratulate this holiday to all our blood donors that express their humanity and solidarity in the country.
Macedonian Red Cross will mark the founding with field activities of our volunteers and staff that are providing 24 hour support of the migrants in the Republic of Macedonia at the transit centers in Gevgelija and Tabanovce near Kumanovo. Also the Red Cross Branches will organize local activities like round tables for blood donation, awarding certificates of appreciation to the blood donors and organization for their results and efforts in the sphere of blood donation last year, organizing lectures in educational institutions for raising awareness about health prevention and other activities for different target groups in the local communities.
Congratulation for the contribution and the effort to all volunteers, staff, partners and supporters in the process of the implementation of our humanitarian efforts in the spirit of the seven fundamental principles of the Movement.
< go back