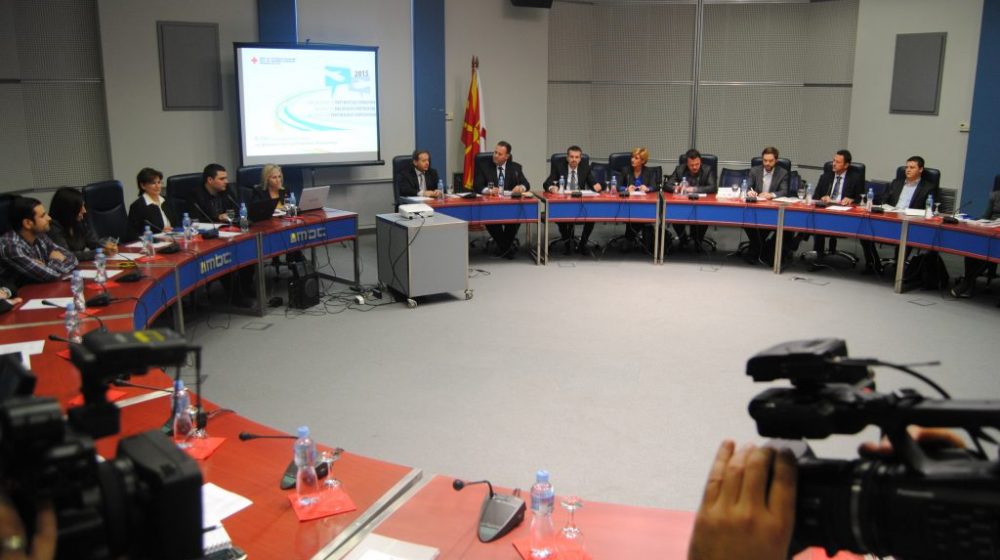 November 5, 2015
6th Partnership meeting of Macedonian Red Cross
On 04.11.2015 Macedonian Red Cross has organized the 6th Partnership meeting at the Skopje Fair on which present were representatives from commercial chambers, companies, international organizations and national agencies.
The partnership meeting is in order to inspire cooperation between Macedonian Red Cross and partnership organizations to establish sustaining partnerships and to provide project support for social programs for improving the quality of life of the vulnerable population in the communities..
The partnership meeting was opened by the Secretary General of Macedonian Red Cross Mr. Sait Saiti and the Minister of economy Mr. Bekim Neziri.
Mr Saiti stated that Macedonian Red Cross will continue its intensive work for promotion of its values as a partner of the companies for implementation of joint projects that are providing essential support for the population through provision of key services for protection of their health and provision of humanitarian assistance. On this way we fulfil our goals for humanitarian work in circumstances of intensified social changes by adopting our response through new solutions.
Mr. Neziri stated that successful businessman, managers never look only on the present day but look at tomorrow and the days that follow. Their goal is to create and maintain brands that people will love and trust. Of course is not easy but to create a sustainable development of the company means to build a company that is good for the stockholders, clients, employees, partners and the communities that we live and work in.
< go back