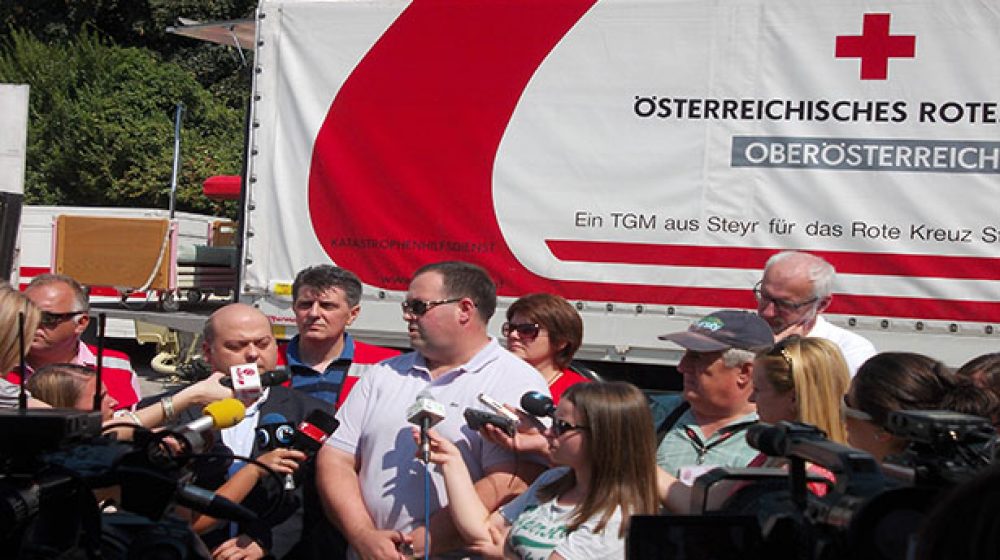 August 6, 2015
Humanitarian aid from the Austrian Red Cross
Humanitarian aid from the Austrian Red Cross
Macedonian Red Cross as a result of many years of cooperation with the Austrian Red Cross managed to provide humanitarian aid consisting of hospital beds, mattresses, bedside tables and more, worth 14,500 euros. The aid was donated by the Austrian Red Cross, local Red Cross Branch of Stayer, Austria.
On the occasion of receiving the donation today before the warehouse facilities of the Macedonian Red Cross in Momin Potok, the General Secretary of the Macedonian Red Cross Mr. Sait Saiti and the Deputy Minister of Health Mr. Jovica Andovski, expressed gratitude in the media and to the Austrian Red Cross who provided the humanitarian aid. The aid will be distributed to health institutions in Skopje and in the Medical Center in Tetovo.
The representative of the Austrian Red Cross, Mr Robert Schmit, expressed satisfaction with the cooperation with the Macedonian Red Cross, and the willingness of the Austrian Red Cross for further cooperation and support.
< go back