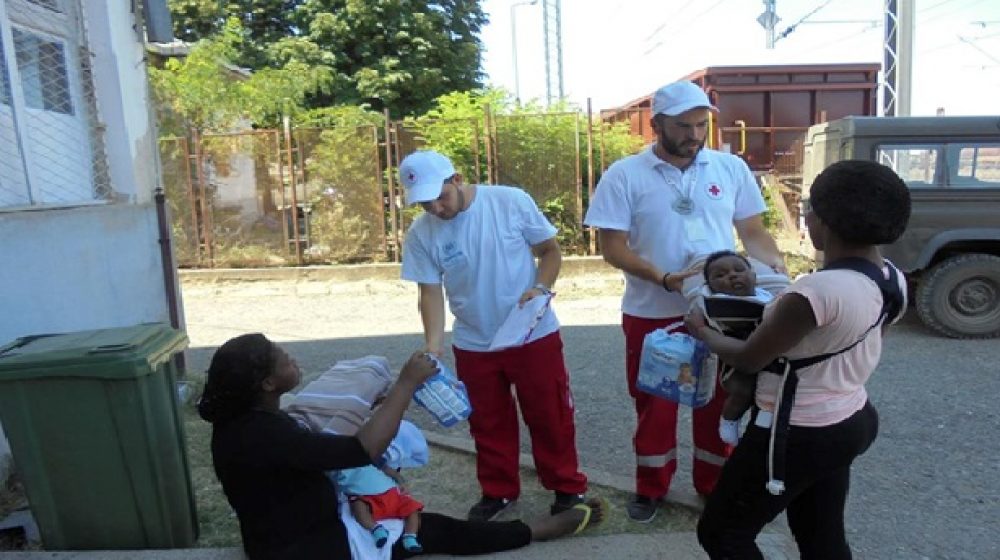 December 28, 2015
"LET'S SHARE JOY" – JOINT HUMANITARIAN ACTION OF EVN MACEDONIA AND MACEDONIAN RED CROSS
This year is the fifth year that the Macedonian Red Cross, in cooperation and under the support of EVN Macedonia shall organise a joint humanitarian action titled as "Let's Share Joy". 300 New Year gifts/packages have been prepared under this action, containing: rucksack, hat, neckwear, and chocolate for the children of the socially endangered families and for the children with disabilities. The presents shall be delivered by the City Red Cross of Skopje and the Red Cross municipal organisations of Kochani, Kichevo, Struga, Shtip, Gevgelija, Bitola and Strumica, in cooperation with representatives of EVN in the municipalities where the action is conducted.
Today, in the Film Library of Macedonia, the City Red Cross of Skopje organised a joint New Year's event for 130 children with disabilities, with educational-social problems and for children coming from vulnerable families. The children watched video projection of a 3D animated cartoon, as made possible by MegaCom.
Under the presence of Santa Claus, the gifts were handed to the children by Mr. Igor Gievski – EVN Management Board member and Mr. Sait Saiti – Secretary General of the Macedonian Red Cross. The Macedonian Red Cross Secretary General expressed great appreciation to EVN Macedonia for their support, as well as of the recent fruitful cooperation and support provided for many initiatives of social interest.
< go back