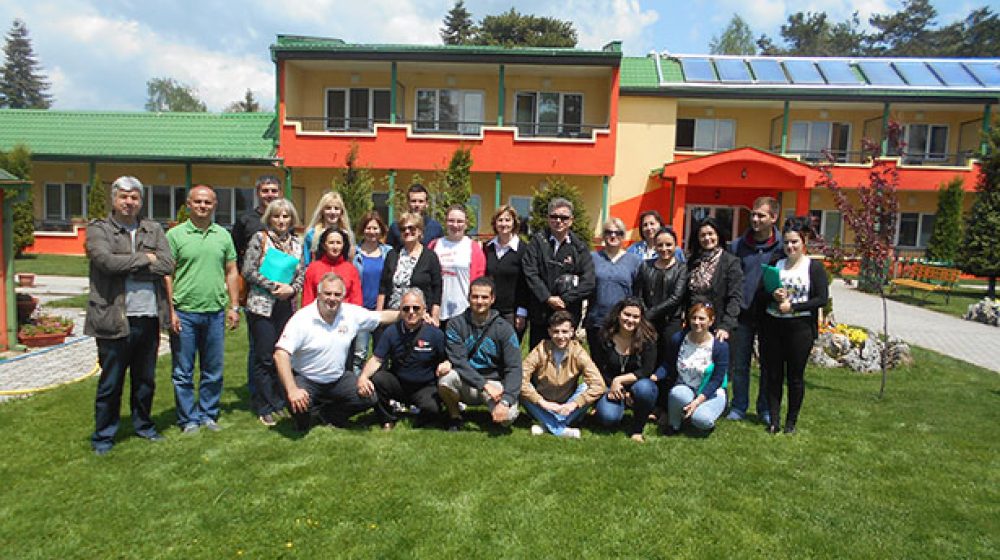 September 22, 2015
PARTICIPATION AT GDI SOLUTIONS DAY 2015
On 22.09.2015 in M6 educative center an event was organized "GDI Solutions day 2015″. The company GDI in its 26 year experience represents specialized European provider of applicative solutions, with focus on operative business processes and decision making.
At their invitation participation took the Secretary General of the Macedonian Red Cross Mr. Sait Saiti on the topic "Successful work and social responsibility".
Mr. Saiti stated that cooperation of the Red Cross and the corporative sector year by year has grown as leader in the country in inspiring social responsibility from the companies for investment in the communities. As confirmation of establishment of partnerships few companies that have realized projects with the Red Cross have received national awards for best social responsibility practices for Macedonian companies in the category for community investment. We continue to move forward with our humane mission by practicing the seven humanitarian principles in the interest of the vulnerable categories of the population that we serve.
Great gratitude was sent to GDI for cooperation and given donation in informatics equipment and online application for location of Macedonian Red Cross.
< go back