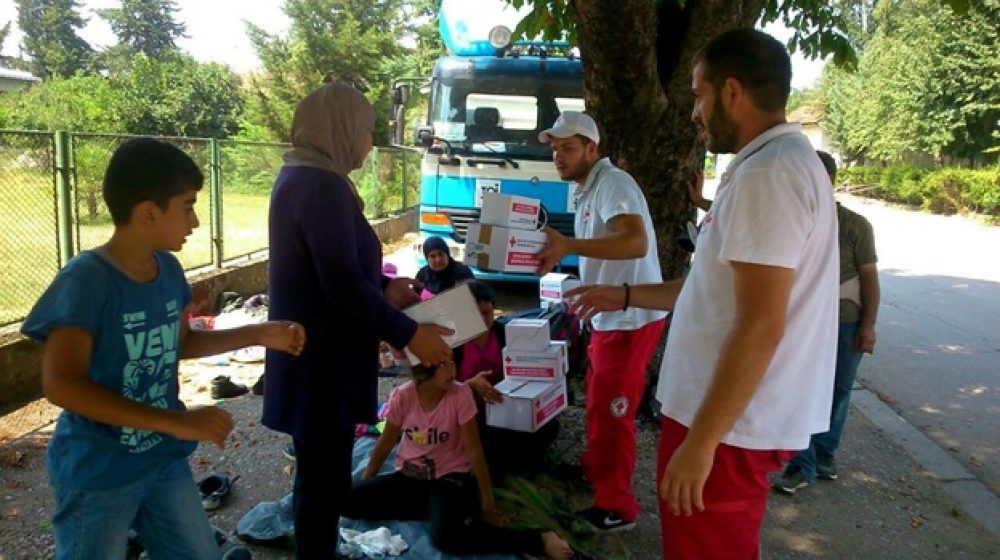 August 25, 2015
PROVISION OF SUPPORT FOR THE MIGRANTS TRANSITING THROUGH MACEDONIA
Macedonian Red Cross is actively involved in provision of support for the migrants transiting through Macedonia. Seven mobile teams consisted of doctors paramedics, logisticians and volunteers are providing 24 hour per day support for the migrants at the border crossings in Gevgelija and Tabanovce.
Also every day there are provided food, water and hygiene parcels. 15 Red Cross volunteers where additionally trained for camp management by UNHCR from Geneva.
The support of the migrants was provided by several companies in the country. At daily basis there are sandwiches prepared with the support of the companies Veze Shari(1 t. salami), Eko Shar (500 kg. cheese) and support by Pro kredit bank. Drinking water was provided by Pivara AD Skopje.
< go back