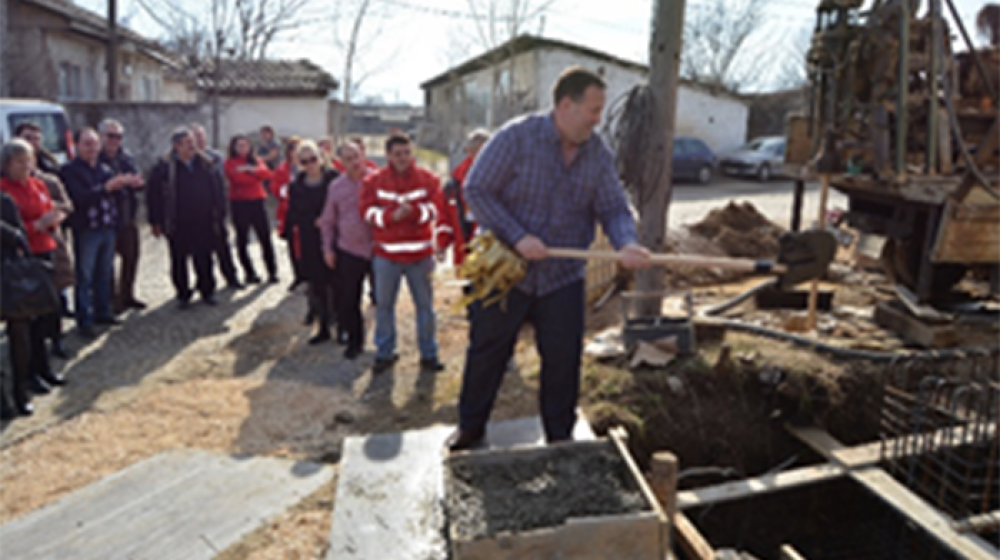 February 4, 2016
RECONSTRUCTION OF THE WAREHOUSE AT MOMIN POTOK
On 03.02.2016 at 11:00 am there was the official foundation of the warehouse of the Macedonian Red Cross at Momin Potok 2 by the President Mr. Milcho Trajkov and the Secretary General Mr. Sait Saiti..
The aim of this reconstruction is strengthening and improving the capacities of the logistic support of the National society as well as contribution towards functional unity, unified design, visibility and recognition within the country and abroad.
Performers of the construction are Dugojon Inzenering Skopje and Ken-MS Skopje. The object is planned to be built within three months on a surface of 400 m2 with the support of German Red Cross, International Federation of the Red Cross and Red Crescent societies, UNHCR and Prokredit Bank AD.
< go back