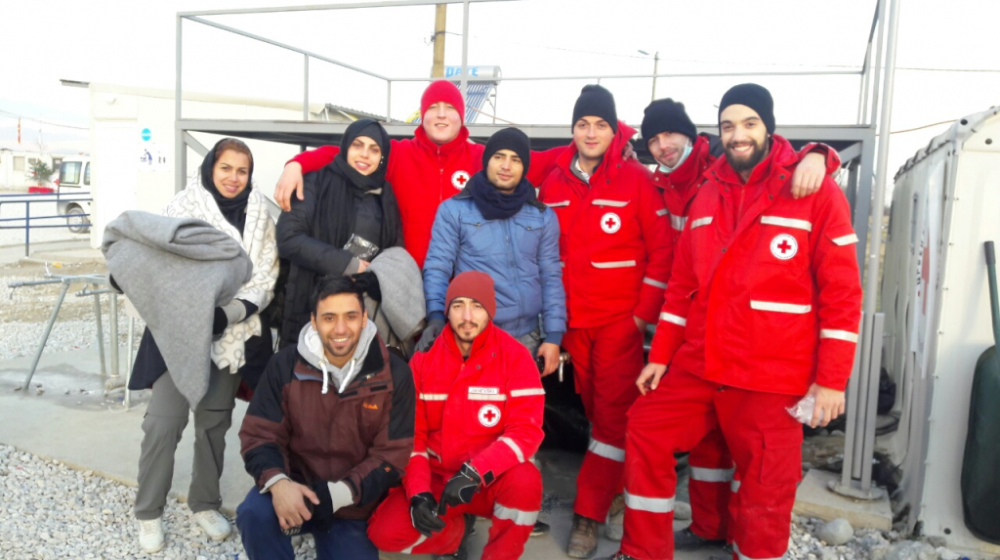 January 18, 2016
THE MACEDONIAN RED CROSS HAS BEEN PROVIDING SUPPORT TO MIGRANTS AND REFUGEES
The Macedonian Red Cross, in partnership with the UN High Commissioner for Refugees (UNHCR) and the International Federation of the Red Cross and Red Crescent have been actively involved in providing support to migrants transiting our country.
The Macedonian Red Cross has been present in both border crossings in Gevgelija in Tabanovce for 24 hours with 11 mobile teams to provide support to migrants transiting in our country.
The total number of team members reaches 206, comprised of staff members, doctors and paramedics, members and volunteers of the Red Cross, who have received training on working in tracing missing persons within Red Cross's Tracing Unit.
During the period 11-17 January 2016, the Macedonian Red Cross delivered the following items:   8,750 bottles of drinking water, 337 food packages, 691 hygiene packages, 2,550 pieces of rain coats, 3,100 shawls, hats and gloves, 985 wind jackets, 459 pairs of boots, 1,162 blankets, 3,770 tea servings, 2,711 soup servings and first aid was given to 3,652 persons.
< go back